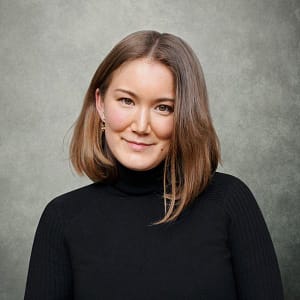 Sayuri Akimoto Administrative Coordinator; Staff, Collaborative Piano
Sayuri Akimoto was born in Japan and started to play the piano from 6 years old. When she was 8, she moved to Seattle, USA, where she studied with pianists Michi Hirata North and Dr. Charles Murray North. She graduated with a BA in Western History from Waseda University (Tokyo), with a BA in Piano Performance with Marisa Blanes from Valencia Music Conservatory (Valencia), and with a MA in Music as Interdisciplinary Art from the University of Barcelona/ESMUC (Barcelona), where she specialized in Arts and Production Management.
She won various first-prize awards as a pianist in international competitions such as the Eastside Chapter Piano Competition, WSMTA (Seattle, 2002, 2004), the Helen Crowe Snelling Memorial Awards Competition (Seattle, 2003), and the Ida Zelikovsky Green Award (Seattle, 2004), among others.
She participated in master classes with Joan Havill (Guildhall School of Music, London), Bryce Morrison (music critic from the BBC), Mauricio Vallina and Josep Colom. In 2014, she gave a speech and a recital on "Spanish Music Nationalism", organized by the University of Pompeu Fabra (Barcelona).
She has played at concerts and recitals in USA and in Spain. Her first performance was with Classical KING FM radio station (Seattle) at the age of 9. She has played at concert halls such as the "Benaroya Hall" in Seattle and the "Paraninfo" in the University of Santiago de Compostela, as well as the University of Pompeu Fabra (Barcelona) and the Sagunto Auditorium (Valencia). She also played as a soloist for the Plano Symphony Orchestra (Texas) with the A minor Piano Concerto by E. Grieg, and for the International Conducting Festival (Sagunto) with the Piano Concerto KV466 by W.A. Mozart.
She has been in charge of several different artistic projects as a producer, including the creation of "RDMS (Ronda de mort a Sinera)", a short film presented at the VI UB Scene Festival. She was also responsible for the production of the exhibition "La dona i la música" at the Palau de la Música Catalana. Furthermore, she was part of the founder member of a startup art project "Atravesart", which received a second prize at the Social Startup Meeting 2014 in Barcelona.