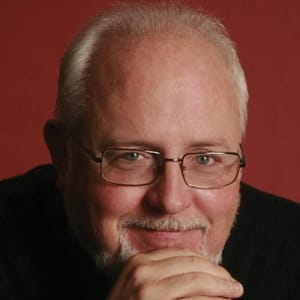 Julian Martin Honorary Guest Professor, Piano
American pianist Julian Martin has been part of The Juilliard School's piano faculty since 1999 and a Pre-College faculty member since 2003. He is winner of the 1975 Montevideo International Piano Competition and has won major prizes from the Ravel-Casadesus (now Cleveland International), Gina Bachauer, and Kapell competitions as well as the Collaborative Prize at the 1982 Tchaikovsky Competition in Moscow.
He has played tours through North and South America, Europe, and Asia, and has recorded with violinist Berl Senofsky and flutist Robert Willoughby. Martin introduced new works by composers Richard Rodney Bennett, Stephen Albert, Mario Davidovsky, and Edward Barnes.
He has served as a jury member for the Montreal, Iowa, and Jaén international piano competitions, and for Stars of the 21st Century in St. Petersburg. Martin is a member of the original selection committee for the Gilmore Foundation (Kalamazoo).
He has been founder and artistic director of the International Piano Festival of Gijón (Asturias, Spain), and the Valencia International Performance Academy & Festival, VIPA (Spain). He is on the regular guest faculty at the Glenn Gould Professional School (Toronto), the Banff Centre, and the Bowdoin Summer Music Festival. He has taught master classes in Argentina, Colombia, England, Germany, Israel, Japan, Korea, Switzerland, Taiwan, and Venezuela. He is a former faculty member at Oberlin Conservatory (1982-87) and the Peabody Institute (1987-2002).
Martin's principal studies were at the Peabody Conservatory with Leon Fleisher. He also studied with Guido Agosti in Italy and with Robert Casadesus and Nadia Boulanger in France.