MedMusic Opera Workshop
Showcasing Two full-staged productions every year
MedMusic's Opera Workshop program is intended for the educational needs of the school's graduate students (Master of Music in Vocal Performance students) while serving the Valencian community with a variety of operatic performances throughout the year.  Our public presentations each year will include two fully-staged lyric productions and a number of opera scenes programs in collaboration with MMC Orchestral Conducting Studio, a contemporary musical stage work in collaboration with MMC Composition Studio, and outreach performances in schools across the Valencian region.
MedMusic's Opera program is driven by two objectives: providing an extraordinary musical education in singing and acting by experienced professionals from around the globe, and preparing students to face the reality of a professional opera career. Important topics such as role preparation, audition technique, and professional collegial behavior will be featured.  Singers will gain command of the languages in which canon works are sung, develop their musicianship with professional vocal coaches and work with our voice faculty to create a healthy and flexible technique.
Our Opera Workshop program is intrinsically tied with the Vocal Performance Studio. To learn more about the Studio, click below.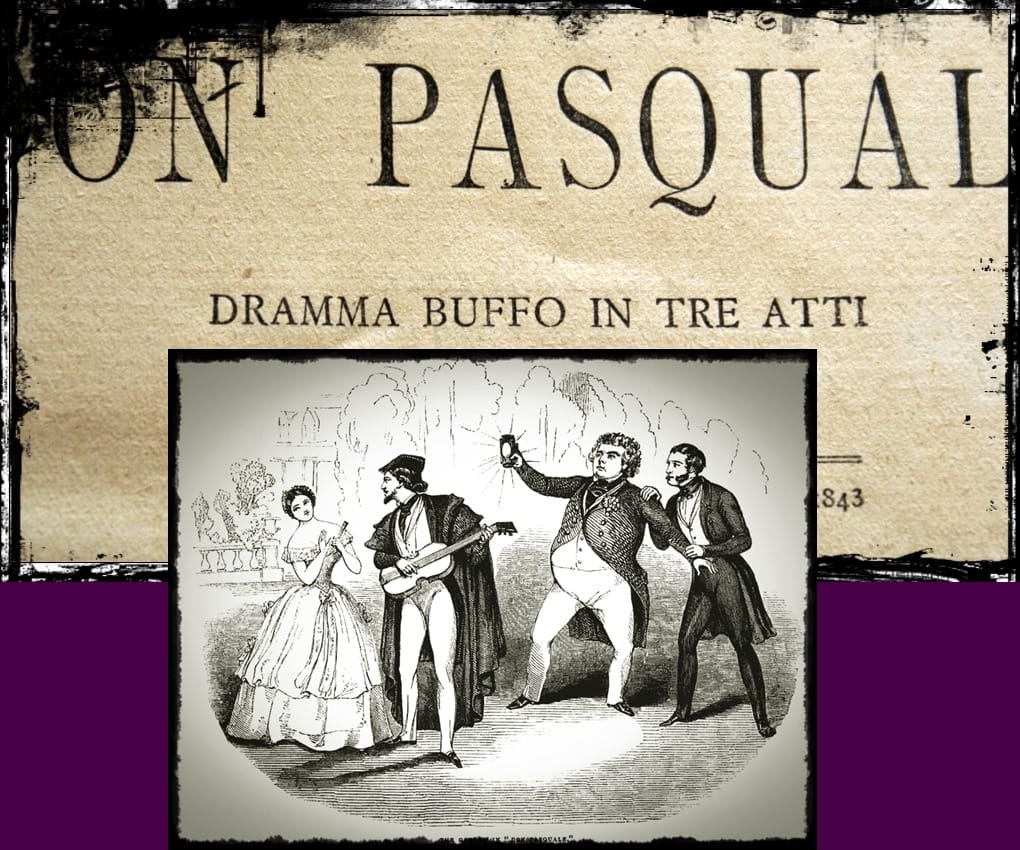 What about Undergraduate vocal students?
While MedMusic's Vocal Studio aims to welcome talented young singers and provide them excellent training, the health and development of the young voice is of utmost importance, fostering growth without undue stress.  In consultation with the voice faculty, undergraduate students may be permitted to participate in MedMusic's Opera Workshop scenes and outreach programs.  All undergraduate voice students are required to participate in choral ensembles, learning and practicing the skills of collaboration. 
MMC Opera Workshop faculty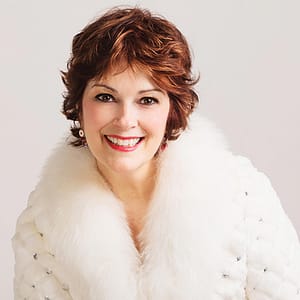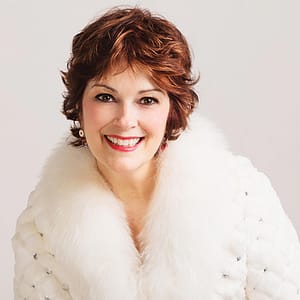 Jennifer Larmore
Professor, Vocal Performance
Jennifer Larmore is an American mezzo-soprano, with a wide-ranging repertoire, having begun with coloratura roles from the Baroque and bel canto then adding music from the  Romantic and Contemporary periods.
She began her career at Opera de Nice in 1986 with Mozart's La Clemenza di Tito and went on to sing at virtually every major opera house in the world, including the Metropolitan Opera, La Scala, Paris Opera, Tokyo, Berlin Deutsche Oper, and London Covent Garden.
She is a two-time Grammy Award winner who has recorded widely for the Teldec, RCA, Harmonia Mundi, Deutsche Grammophon, Arabesque, Opera Rara, Bayer, Naive, Chandos, VAI and Cedille labels in over one hundred CDs to date as well as DVDs of "Countess Geschwitz" in Lulu, Jennifer Larmore in Performance for VAI, Il Barbiere di Siviglia (Netherlands Opera), L'Italiana in Algeri (Opera de Paris), La Belle Hélène (Hamburg State Opera), Orlando Furioso (Opera de Paris) and Jenufa (Deutsche Oper Berlin). She has recorded three charming books on tape for Atlantic Crossing Records with stories by Kim Maerkl entitled Mozart's Magical Night with Hélène Grimaud and the Bavarian State Orchestra, Puccini's Enchanted Journey with story by Kim Maerkl, and The King's Daughter with story and music for flute and string orchestra by Kim Maerkl with the flute player Natalie Schwaabe.
With her frequent collaborator Antoine Palloc, she has made many International recital tours, including appearances in Amsterdam, Paris, Madrid, Hong Kong, Seoul, Tokyo, Vietnam, Vienna, London, San Juan, Prague, Melbourne, Brussels, Berlin, Rio de Janeiro, Lisbon, Sao Paolo, Athens, and Copenhagen, as well as all the major American venues. Symphonic repertoire plays a large role in this mezzo's career with the works of Mahler, Schoenberg, Mozart, de Falla, Debussy, Berlioz, and Barber featuring prominently. Miss Larmore has enjoyed great collaborations with world orchestras under the direction of Muti, Lopez-Cobos, Bernstein, Runnicles, Sinopoli, Masur, von Dochnanyi, Jacobs, Mackerras, Spinosi, Abbado, Barenboim, Bonynge, Maazel, Osawa, and Guidarini.
Jennifer's repertoire has expanded to include new roles such as "Marie" in Berg's masterpiece Wozzeck, which she sang to great success at the Grand Théâtre de Genève. Berg is a specialty of Miss Larmore, with her having sung "Countess Geschwitz" in Berg's Lulu at Covent Garden in the Christof Loy production with Tony Pappano, then again in Madrid. At Paris Opera Bastille she sang in the Willy Decker production of Lulu and she reprised the role yet again in a new production of William Kentridge with Lothar Zagrosek conducting for the Nederlandse Opera, and at the Rome Opera. She has also become well known for "Kostelnička Buryjovka" in Janacek's Jenůfa which she performed with Donald Runnicles at Berlin Deutsche Oper. The DVD of this production was nominated for a Grammy. She reprised her "Kostelnička" in this same production for the New National Theater in Tokyo.  "Lady Macbeth" in Verdi's opera Macbeth is a role she debuted in a striking new production of Christof Loy at the Grand Théâtre de Genève, then in the Robert Wilson production in Bologna and Reggio Emilia. Her first "Eboli" was in the French version of Don Carlos at the Caramoor Music Festival in New York, with Will Crutchfield conducting, and she sang "Jocasta" in Stravinsky's Oedipus Rex at the Bard Festival. Adding to her growing list of new repertoire, Miss Larmore debuted the role of  "Mère Marie" in Les dialogues des carmélites at the Caramoor Festival, New York. She went back to her roots with "Ottavia" in Monteverdi's l'Incoronazione di Poppea at the Theater an der Wien in October 2015 and returned there in December 2016 for her debut in the role of "Elvira" in Mozart's Don Giovanni. Debuts for more new roles came in 2017 with the title role of La Belle Hélène at Hamburg State Opera, and then "Anna 1" in Kurt Weill's The Seven Deadly Sins for the Atlanta Opera. In 2018 she debuted the role of "La Dama" in Hindemith's Cardillac for the Maggio Musicale in Firenze, "Fidalma" In Il Matrimonio Segreto for Opera Köln, and "Marcellina" In Le Nozze di Figaro in Tokyo.  Engagements in 2019 included concerts in Grenoble, Olten and Magève with OpusFive, "Marcellina" in Paris at the Théâtre des Champs-Elysées, and she returned to Opera Köln in the title role of a new production in her on-going collaboration with Doucet/Barbe of La Grand Duchesse de Gérolstein.
2020 was an interesting year, but also because she debuted "Herodias" in Salome for the Atlanta Opera before going into lockdown.
Miss Larmore, in collaboration with the double bass player Davide Vittone,  created an ensemble called Jennifer Larmore and OpusFive. This is a string quintet offering programs that are entertaining and varied with Songs and Arias, Cabaret/Operetta, and Movies and Broadway. They have given concerts in Seville, Pamplona, Valencia, Las Palmas, Venice, Amiens, Olten, Aix en Provence, Dublin, and Paris. At the Magève Festival in August 2018, they presented a World Premiere work by composer Scott Eyerly, called Creatures Great and Small on the theme of animals.
Throughout her career, Jennifer Larmore has garnered awards and recognition. In 1994 Jennifer won the prestigious Richard Tucker Award. In 1996 she sang the Olympic Hymn at the Closing Ceremonies of the Olympics in Atlanta. In 2002, "Madame" Larmore was awarded the Chevalier des Arts et des Lettres from the French government in recognition of her contributions to the world of music. In 2010 she was inducted into the Georgia Music Hall of Fame in her home state of Georgia.  In addition to her many activities, travels, performances and causes, author Jennifer Larmore is working on books that will bring a wider public to the love of opera. Her book "Una Voce" is available at Barnes & Noble, Amazon, and Lulu.com and explores the world and psychology of the performer:   web site: jlarmorebook.com.
Miss Larmore is widely known for teaching and giving master classes and in 2018, she went to New York's Manhattan School of Music, Santiago, Chile, Luxembourg, Atlanta, and to the new Teatro Nuovo at Suny Purchase College, New York. She began the New Year 2019 with masterclasses for the Atlanta Opera and Kennesaw State University in Kennesaw, GA. In March 2019, Miss Larmore gave masterclasses and workshops at the École Normale and for the Philippe Jaroussky Academy in Paris. In 2020 she gave classes at the École Normale, Atlanta Opera, Kennesaw State University, Luxembourg, and on ZOOM for the Kiefersfelden Master Classes and Utah Valley University. 2021 took her to Sion, Switzerland, Nangis, France, and Seoul, South Korea.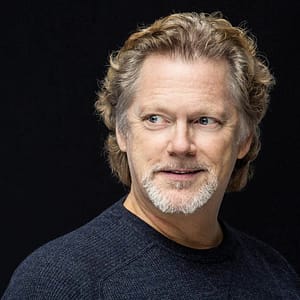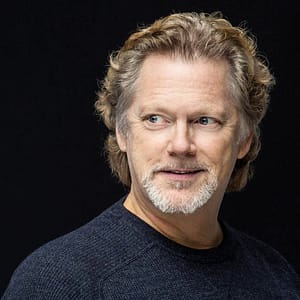 Gregory Kunde
Professor, Vocal Performance
Regarded as one of the most accomplished singers on the international opera stage today, the American tenor Gregory Kunde appears regularly at the most prestigious opera houses around the world, working with conductors and orchestras of the highest calibre. Kunde's achievements have been recognised with a number of awards, most recently 'Male Singer of the Year' at the 2016 International Opera Awards.
Recent highlights include the title role Otello at the Royal Opera House, Covent Garden, Calaf Turandot at the Gran Teatre del Liceu, Jean de Leyden Le prophète at the Deutsche Oper Berlin, the title role Don Carlos for Opéra Royal de Wallonie-Liège, Samson Samson et Dalila at the Metropolitan Opera, title role Otello for Opéra national de Paris and Opéra de Monte-Carlo, title role Andrea Chénier and Radames Aida at the Wiener Staatsoper, Calaf Turandot at the Teatro Real, Madrid, Renato des Grieux Manon Lescaut in concert for Dallas Opera, Don Alvaro La forza del destino at the Semperoper Dresden, title role Peter Grimes at the Palau de les Arts Reina Sofia, Valencia, Radames Aida at the Teatro Real, Madrid, and a return to the podium to conduct Il barbiere di Siviglia at the Teatro La Fenice. Invitations to be rescheduled to future seasons include Manrico Il Trovatore for LA Opera.
On the concert platform, recent highlights include Verdi Requiem and Calaf Turandot with the Israel Philharmonic Orchestra under the baton of Zubin Mehta, Das Lied von der Erde at the BBC Proms, Verdi Requiem in Bilbao, the title role Verdi Otello at the Cincinnati May Festival, title role Peter Grimes with Sir Antonio Pappano at the Accademia Nazionale di Santa Cecilia and Faust La damnation de Faust in concert at the Concertgebouw Amsterdam with Charles Dutoit.
Acclaimed throughout his earlier career for his performances in French and Italian bel canto roles, Kunde has now established himself as a leading exponent of many of the Verdi roles and other such dramatic repertoire. Since his critically acclaimed debut as Verdi Otello at La Fenice in 2012, he has performed this signature role in Valencia, Genoa, Salerno, Florence, Turin, Tokyo, Osaka, Nagoya, Seoul, and São Paulo. Since moving into this repertoire, Kunde earned the unique distinction of being the only tenor in recorded history to perform both Rossini Otello and Verdi Otello in the same season (2014/15 and 2015/16).
Kunde's discography includes his solo album Vincerò! (Universal Music Group), Verdi Il Trovatore at Royal Opera House London (Opus Arte DVD), Berlioz Les Troyens at the Théâtre du Châtelet (Opus Arte DVD, Gramophone magazine's 'DVD of the Year'), Benvenuto Cellini (Virgin Classics CD, Gramophone's 'Opera Recording of the Year'), Benvenuto Cellini with Sir Colin Davis (LSO Live CD), and Verdi Otello from the Palazzo Ducale in Venice (Unitel DVD).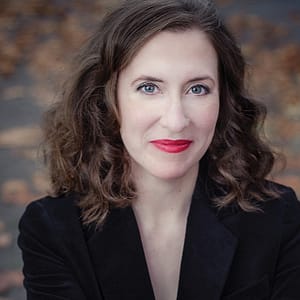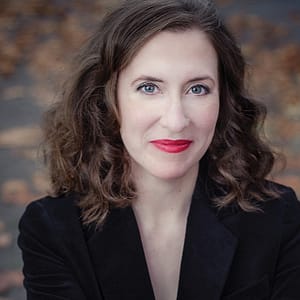 Emily Hindrichs
Associate Professor, Vocal Performance
Soprano Emily Hindrichs, born in New Orleans, made her European concert debut in 2008 as the Angel in Händel's Jephtha with the Internationale Bachakademie Stuttgart under Helmuth Rilling.  One year later, she debuted as Queen of the Night at the English National Opera.  Engagements followed with the Seattle Opera, the Seattle Symphony, the American Composers Orchestra at Carnegie Hall, and the Toronto Symphony Orchestra, where she performed again with Helmuth Rilling.  
2012 brought Hindrichs' French operatic debut at Opéra Théâtre Saint-Étienne as Anne Trulove in The Rake's Progress, her first engagement with Oper Frankfurt as Königin der Nacht, and a role debut as Konstanze with the Connecticut Early Music Festival.  The following season she appeared in Chicago Opera Theater's production of The Magic Flute, and gave a recital with pianist Joseph Middleton during Britten Weekend in Aldeburgh (England), featuring world premieres of song cycles by Christian Mason and Edmund Nesbit.  That weekend also saw performances of Hindrichs' reconstructed edition of Les Mamelles de Tirésias (Poulenc), as arranged by Benjamin Britten.
From 2013-2015, Hindrichs was a soloist at the Badisches Staatstheater Karlsruhe, making role debuts as Oscar (Un Ballo in Maschera), Sophie (Der Rosenkavalier), and Musetta (La Bohème), as well as reprising her Königin der Nacht.  In her breakout performance in the 2014 International Händel Festspiele production of Riccardo Primo, she was hailed as "the discovery of the evening" (Opernnetz).  The same season, she was celebrated in the title role of Stravinsky's Le Rossignol, returned to Oper Frankfurt for performances of Die Zauberflöte, and made her London concert debut at the Barbican Centre, singing Reinhold Glière's Concerto for Coloratura Soprano.
In 2015 Hindrichs became a soloist in the ensemble of Oper Köln, where she has made notable role debuts as Susanna (Le Nozze di Figaro), Teresa (Benvenuto Cellini), Cunegonde (Candide), and Rose Maurrant (Street Scene).  In her first collaboration with Ensemble Musikfabrik, she gave the world premiere performance of Adela in Liza Lim's Tree of Codes, heard at both Oper Köln and the HELLERAU Tonlagen Festival, followed by an appearance with the ensemble at the ACHT BRÜCKEN Festival in Unsuk Chin's Cantatrix Sopranica.  Later that year, Hindrichs made her house debut at Komische Oper Berlin in Barrie Kosky's acclaimed production of L'Enfant et les Sortilèges, and at the Aalto-Theater Essen in Die Zauberflöte.  2018 marked an important role debut for the soprano.  As Marie in Bernd Alois Zimmermann's Die Soldaten, Hindrichs "left no musical wish unfulfilled, rose to every challenge, never weakened" (Die Deutsche Bühne).  She was immediately engaged by the WDR Sinfonieorchester for their performance of the Zimmermann Soldaten Vokalsinfonie, under the direction of Emilio Pomàrico, and later nominated for "Sänger/Sängerin des Jahres" in the Opernwelt Critic's Survey. 
In the 2018-19 season Hindrichs returned to the Aalto-Theater Essen (Die Zauberflöte) and made her debut as Ishmaela in Olga Neuwirth's The Outcast at the Elbphilharmonie Hamburg.  At Oper Köln, she made debuts as Wanda in Offenbach's La Grande-Duchesse de Gérolstein, as Ottilie in Im weißen Rössl, and as Rose Maurrant in Kurt Weill's Street Scene.  The 2019-20 season included her house debut with the Deutsches Nationaltheater und Staatskapelle Weimar in Peter Konwitschny's new production of Lanzelot (Paul Dessau) and her concert debut with the Royal Concertgebouw Orchestra, under the direction of François-Xavier Roth.  Future engagements include a role debut as Clémence in Kaija Saariajo's L'amour de loin and Marie in Calixto Bieto's semi-staged concert production of Die Soldaten at the Philharmonie de Paris and Elbphilharmonie Hamburg.  
Hindrichs was a recipient of a Rotary Ambassadorial Scholarship, a Sullivan Foundation Award, the winner of the Les Azuriales Opera Competition in France, and a New England regional finalist in the Metropolitan Opera National Council auditions.  She holds degrees from the University of Southern Mississippi, the University of Exeter, and a doctorate from the New England Conservatory.  She completed her musical formation as a Max Kade Scholar at the Middlebury College German for Singers program, as a member of the Seattle Opera Young Artists Program, and as Tanglewood Music Center Vocal Fellow.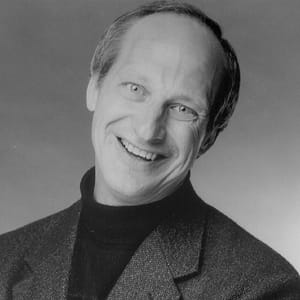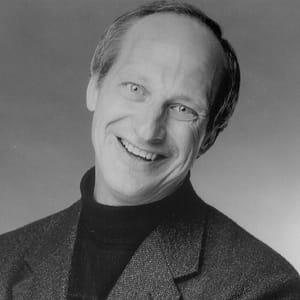 Daniel Beckwith
Guest Professor, Vocal Performance
Daniel Beckwith has conducted in many of the major opera houses throughout North America and Europe. With a repertoire that spans the 17th through the 20th centuries, he has been hailed as one of the most exciting conductors of his generation.
Mr. Beckwith's conducting career began in 1991 in an all-Mozart concert with Virginia's Norfolk Symphony. Only a year later, Houston Opera invited him to conduct Gretry's rarely performed Zémire et Azor. Many important engagements followed, notably Canadian Opera Company (Monteverdi's L'Incoronazione di Poppea), Glimmerglass Opera Festival (Rossini's Le Comte Ory), The Lyric Opera of Chicago ( Così fan tutte), Edmonton Opera (Handel's Guilio Cesare), and The Opera Theatre of St. Louis (Haydn's Armida).
Mr. Beckwith served as assistant to James Levine for six seasons at the Metropolitan Opera and was given his conducting debut with Mozart's Don Giovanni in 1995 after Mr. Levine observed his conducting of a stage rehearsal. On the strength of these performances, Daniel Beckwith was engaged for several important debuts conducting the works of George Frideric Handel, both nationally ( Serse, Seattle Opera) and internationally ( Rinaldo, Grand Theâtre du Genève, Theodora, The Glyndebourne Festival).
The operas of Mozart have figured prominently in Mr. Beckwith's career. His return engagement to the Metropolitan, as well as his San Francisco Opera and Portland Opera debuts was with Don  Giovanni; Vancouver, Baltimore, Edmonton and Arizona opera companies have all heard his performances of Le Nozze di Figaro. Daniel Beckwith's Australian opera debut in 1998 was with another personal favorite, La Clemenza di Tito. Mr. Beckwith's return engagement to the Seattle Opera and his debut with the Washington Opera was with Die Zauberflöte.
His love of, and affinity for, the baroque, early classical, and the bel canto repertory has given him the opportunity to perform many of the cornerstone operas of these varying periods: Orphée et Euridice (Utah Opera), Cimarosa's Il Matrimonio Segreto (Wolftrap Opera Festival); Lucia di  Lammermoor (Cincinnati Opera), Il Barbiere di Siviglia (UK's Opera North, Florida Grand Opera, Wolftrap Opera Festival), La Cenerentola (Kentucky Opera) L'Elisir d'Amore (Fort Worth Opera), L'Italiana in Algeri (Cleveland Opera, Opera Columbus, Chautauqua Opera, Opera Festival of New Jersey), and Handel's Oreste (The Juilliard School and Spoleto Festival, Italy). The vehicle of his April 2000 New York City Opera debut was a new production of Rameau's Platée which featured the Mark Morris Dance Group.
With an increasingly diverse repertory, Mr. Beckwith has had many return engagements with The New York City Opera (Monteverdi's Il Ritorno d'Ulisse in Patria, Britten's The Rape of Lucretia, Handel's Alcina, revival of Platée), The Washington Opera (Ward's The Crucible), The Cincinnati Opera (Gounod's Roméo et Juliette), Calgary Opera ( Floyd's Susannah, Don Pasquale, Carmen) Canadian Opera Company (Mozart's Il Re Pastore), Edmonton Opera ( The Rape of Lucretia, Turandot), Wolftrap Opera Festival (Falstaff, Die Entführung aus dem Serail). From 1999 to 2001, he was Artistic Director of the Lake George Opera Festival, during which time he conducted performances of Il Barbiere di Siviglia, Don Govanni, Così fan tutte, Madama Butterfly, Il Re Pastore and Ariadne auf Naxos. His concert appearances have included performances with Boston's Handel and Haydn Society in a program of Bach, Handel and the world premiere of Dan Welcher's JFK: the Voice of Peace; an all-Handel concert with the Juilliard Orchestra at Alice Tully Hall; orchestral and vocal repertory from Mozart to Wagner with Metropolitan Opera soprano YoungOk Shin at the LG Arts Center in Seoul, South Korea. He made his debut with Chicago's Music of the Baroque in performances of Handel's Israel in Egypt. A return to Chicago's Grant Park Music Festival featured mezzo-soprano Jennifer Larmore in a concert of Bel Canto rarities; his first appearance at Spain's Santander Festival with soprano Renée Fleming included orchestral and vocal repertory drawn from the 17th to 20th centuries.
In celebration of the Mozart year, Mr. Beckwith conducted an all-Mozart orchestral concert for the Princeton Festival. A concert tour with Renée Fleming included debuts with the Hartford Symphony and the Orchestra of St. Luke's at Carnegie Hall. Recent engagements included a return to Fort Worth Opera for Giulio Cesare; Carmen for the Green Mountain Opera Festival; Les Contes d'Hoffmann, La Bohème, Serse and Le Nozze di Figaro for Michigan State University; L'Incoronazione di Poppea for Florida State University.
In demand as a partner in recital, he has appeared in the United States and Europe accompanying artists such as Renée Fleming, Benita Valente, Carol Vaness, Nancy Gustafson, Marilyn Horne, Frederica von Stade, Jennifer Larmore, Denyce Graves, Susanne Mentzer, Jerry Hadley, Ben Heppner, Richard Leech, Nathan Gunn and Samuel Ramey. His television credits (with Ms. Fleming) include Good Morning America, The View, Martha Stewart Living.
As a church musician, Mr. Beckwith has served several landmark churches as Assistant Organist: The Fifth Avenue Presbyterian Church, St. Bartholomew's Church and the Cathedral Church of Saint John the Divine; Interim Director of Music/Organist at St. John's-in–the-Village, NYC; Director of Music/Organist at The Second Congregational Church, Greenwich, CT.; Interim Director of Music/Organist at St. Luke's Parish, Darien, CT., Director of Music/Organist at The Reformed Church, Bronxville, New York. He returned to the Cathedral of St. John the Divine as a professional staff singer and Assisting Organist. He is presently the Principal Organist at the Church of St. Ignatius Loyola and Assistant Organist at Temple Emanu-EL, both in NYC.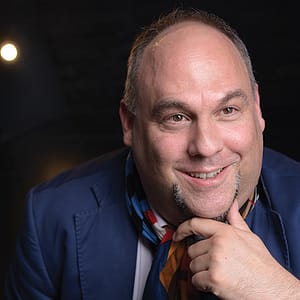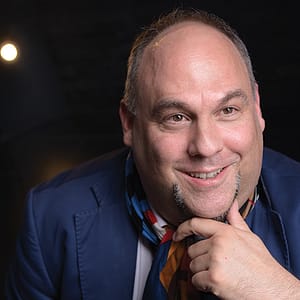 Klaus Sallmann
Guest Professor, Vocal Performance
Staatsoper Berlin, Assistant Conductor.
Born in Böblingen, Germany, studied piano, composition and conducting in Karlsruhe and Vienna, with a. o. Paul Badura-Skoda, Nikita Magaloff, Wolfgang Rihm and Sergiu Celibidache. Since 2012 he is member of Berlin Staatsoper as assistant of Daniel Barenboim, since January 2020 he is head of music in this institution.
He has worked at Hamburg and Munich Staatsoper, Maggio musicale Florence, La Scala Milano, Metropolitan Opera New York, Bayreuth and Salzburg festivals and many other houses and festivals. He assisted Claudio Abbado, James Levine, Christian Thielemann, Zubin Mehta and Lorin Maazel, and played Lieder recitals with Edita Gruberova, Waltraud Meier, Peter Seiffert, Andreas Schager and Matti Salminen. He taught at the Centro de Perfeccionamento Plácido Domingo in Valencia as well as at Tel Aviv University, Hochschule für Musik Hanns Eisler, Berlin and at Lotte Lehmann academy. Sallmann constantly works with singers of all generations and tries to pass on the great traditions of singing and dramatic interpretation.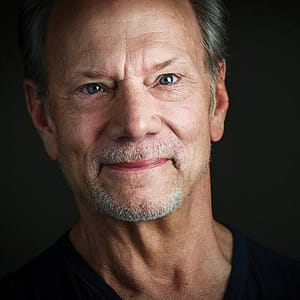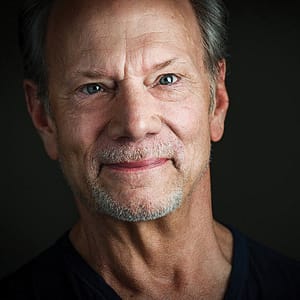 Marc Verzatt
Professor, Acting
Internationally-acclaimed Stage Director, Actor, and Coach.
Marc Verzatt is an actor, singer, competitive ballroom dancer, stage director, and an acting coach. He appears in several independent films, and has recently turned to play directing. In the past year he has done the roles of Mephistopheles in Goethe's "Faust", Leontes, Camillo and Autolycus in "The Winter's Tale", and Dogberry in "Much Ado About Nothing". At the Metropolitan Opera, he performed the role of the Major-Domo in Strauss's "Ariadne auf Naxos". He has directed opera productions with the Teatro Colón in Buenos Aires, Sinfonia Stuttgart, the 5th Festival of Music in Victoria, Brazil,, Lyric Opera of Chicago, and dozens of regional opera companies in the US. He was awarded Classical Singers Magazine Stage Director of the Year in 2006.
With over 30 years of experience as a teacher and coach for actors and singers, Marc Verzatt's pupils have gone on to have careers in some of the world's top institutions including: Metropolitan Opera, Royal Opera House, Vienna Staatsoper, LA Opera, San Francisco Opera, and numerous regional houses and theaters. With a unique emphasis on harnessing the power and drama in words and music, Marc strives to foster the sincerity and intention required to begin and maintain a successful performance career.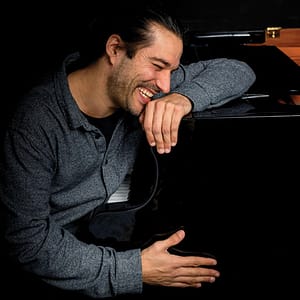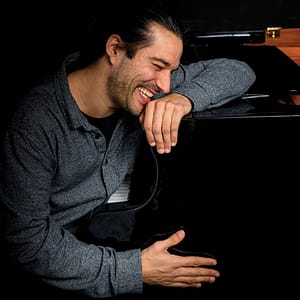 José-Ramón Martín-Díaz
Associate Vocal Coach
José Ramón Martín Díaz initiated his piano and violin studies at the age of 8 in the Escolanía of Valencia, and later studied piano with Ricardo Roca and Mario Monreal. He assisted to masterclasses with Guillermo González, Rita Wagner, Wolfram Rieger and Miguel Zanetti, and has won the "Maestro Serrano" competition 5 times, 1st place in the "Ciudad de la Línea" National Contest and 1st prize "Concurso Internacional José Roca." In 2007, José Ramón was selected by the "Centre de Perfeccionamiento Plácido Domingo" where he specialiced as repertorists working with A. Zedda, A. Zabala, K. Sallman, R. Vignoles o G. Fabbrini, among others; and trained as musical director with J.M. Pérez Sierra. Since then, he has been working as pianist repertorist and director assistant at the "Palau de les Arts Reina Sofía" where he has been working with masters like Maazel, Mehta, Domingo, Chailly, Prêtre, Abbado, Biondi, Luisotti, Wellber, Dantone, among others. He collaborates with Orquesta de la Comunitat Valenciana addressing the symphonic repertoire with the piano and, occasionally, as harpsichord or fortepiano player; he debuted as musical director in 2016 with the Mozzart "Idomeneo" at the Palau de les Arts, receiving excellent reviews, and in 2017 directed Le Carnival des Animaux at the Martín y Soler venue.
José participates in important opera festivals like the Rossini Opera Festival of Pesaro, Alejandro Granda in Lima (Peru) and with the Grighallen of Bergen (Norway). He has performed recitals with Gregory Kunde, Marianne Cornetti, Ana María Sanchez, Manuel Cid, Carmen Romeu, Robert Expert, Juan Pechuán, Vasko Vassilev, Claude Delangle combining classical music with incursions to other music like jazz, blues, reggae or tango. Since 2017 he retired working as a collaborative pianist in the grand theatres to be the artistic director of the Matisse Club, with the purpose of encouraging live music and undertake a new path as interpreter towards improvisation and its infite possibilities.