Undergraduate Studies
We are moved by a very simple goal:
To provide a musical education for a real, digital, global life.
A New Approach to Music Education
MMC is a new music school offering Undergraduate and Graduate degrees valid throughout the EU, and easily validated in most countries around the world. MMC is located in the vibrant city of Valencia, Spain, which is one of the most culturally-expanding cities in Europe, and home to three public universities and seven private colleges, including Berklee's Graduate College. We offer a unique educational perspective and curriculum, where students are trained not only in the performing/creative musical skills but also on how to get the maximum benefit from those skills. Our facilities are located in the Cabañal district, at walking distance from Malvarrosa Beach and the Port of Valencia — these historical places serve as an entry point for our students to also be exposed to the richness of Mediterranean musical and cultural traditions.
We've gathered some of the best educators in the planet, creating an environment conducive to creativity and goodness.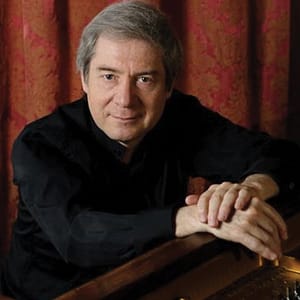 Dmitri Alexeev
Professor, Piano
Russian pianist Dmitri Alexeev is one of the world's most highly regarded artists. His critically praised recitals on the world's leading concert stages and his concert appearances...
View More