About MMC's Viola Program
More Information
MedMusic's unique Viola Studio features renowned Yale University Professor Ettore Causa and legendary, former principal viola from the Berlin Philharmonic Orchestra, Wilfried Strehle, to provide students with an incredible mix of orchestral, soloist and chamber music experts. Learning from the premier violist who worked closely with Karajan, Abbado and Rattle, and from one of the most sought-after viola teachers in the US, with students taking positions at the best American and European orchestras, is probably the best choice for an emerging viola in these days. In addition, the studio will be completed by one of the best recognised violists in Spain, David Fons, himself an experienced professor and soloist.
Viola Studio Quick Facts
Each student will get:
20 private lessons

with Wilfried Strehle (Former Principal, Berlin Philharmonic Orchestra, UDK Berlin)*

16 private lessons

with Ettore Causa (Yale University*

15 private lessons

with David Fons (Conservatorio José Iturbi, Valencia)*

Masterclasses

with top-class Violists coming from all over the world

Lessons with

piano

 accompaniment
*Private lessons will last 55′, in order to provide time for change from one student to the next one
**Pianists will be available a minimum of 2 hours each month per student. Time can be used for individual rehearsals or for lessons, following faculty indications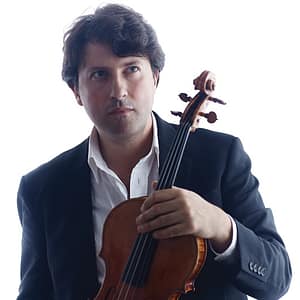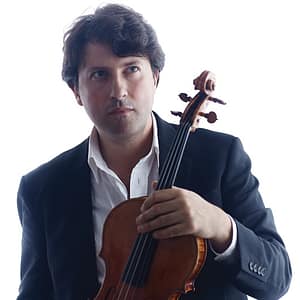 Ettore Causa
Honorary Visiting Professor, Viola
Italian-born violist Ettore Causa is celebrated for his exceptional artistry, passionate intelligence and complete musicianship. In 2000, Causa was awarded both the P. Schidlof Prize and the J. Barbirolli Prize for "the most beautiful sound" at the prestigious Lionel Tertis International Viola competition in England.
Ettore has appeared as soloist and in recital at major venues around the world such as Carnegie Hall, Zurich Tonhalle, Madrid National Auditorium, Salle Cortot, Tokyo Symphony Hall and Teatro Colon. He performs regularly at international festivals including the Menuhin, Salzburg, Tivoli, Prussia Cove, Savonlinna, Launadire and Norfolk Chamber Music Festivals.
As a devoted chamber musician, Mr. Causa actively collaborates with internationally-renowned musicians including the Tokyo, Artis, Brentano, Cremona and Elias String Quartets, as well as with esteemed artists such as Pascal Rogé, Boris Berman, Peter Frankl, Thomas Ades, Natalie Clein, Ana Chumachenco, Ani Kavafian, Alberto and Antonio Lysy, Liviu Prunaru, Thomas Demenga, Ulf Wallin, and William Bennett, among others.
Causa's collection of highly-praised recordings includes several produced by Claves Records. Ettore's distinguished recording of Romantic Transcriptions for Viola and Piano feature his work as both transcriber and performer, and was awarded a coveted "5 Diapasons" by the French magazine.
In 2016, Causa was invited as a guest of honor at the 43rd International Viola Congress held in Cremona, Italy, where he performed with enormous accolades his own arrangement of the Schumann cello concerto.
Causa studied at the International Menuhin Music Academy with Alberto Lysy and Johannes Eskar, and later at the Manhattan School of Music with Michael Tree. For many years after his studies, Ettore taught both viola and chamber music at the International Menuhin Music Academy in Switzerland, and in 2009, Causa joined the renowned faculty of the Yale School of Music in New Haven, Connecticut.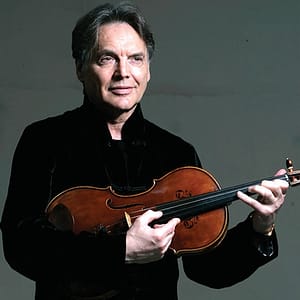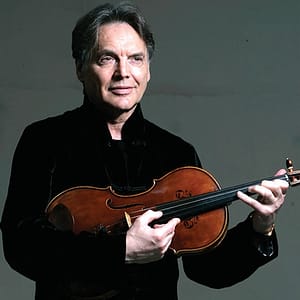 Wilfried Strehle
Professor, Viola
Principal Violist Emeritus, Berliner Philharmoniker.
After his studies with Emil Kessinger, Ulrich Koch and Tibor Varga in 1971 Wilfried Strehle, then just over 20 years old, became a member of Berlin Philharmonic Orchestra led by Herbert von Karajan. From 1984 to 2013 he held the position as viola soloist.
At the University of Arts Berlin Professor Strehle teaches Viola since 2001 as well as at Barenboim-Said Academie (2017-2020). Moreover for decades he has been teaching at the Karajan-Academy of Berlin Philharmonic Orchestra. A lot of his students earned great success and went on to become members of Berlin Phil as well as other important orchestras in cities like Berlin, Wien, Munich, Dresden and Hamburg. Wilfried Strehle also frequently has been asked to teach in master classes all over the world, for example by the Summer Academy of Mozarteum Salzburg and by the conservatories of Moscow, Yale, Beijing, Shanghai, Tokyo and Seoul.
Apart from his activities in orchestra and as a teacher he also enjoys to pursue his career as a well renowned soloist and a high-profile chamber musician. Notably he was a founding member of world famous Brandis Quartet for 25 years. Amongst many others his musical partners are Yefim Bronfman and David Geringas with whom in 2016 and 2019 he was invited by Valery Gergiev to perform Richard Strauss "Don Quixote" as soloists with Mariinsky Orchestra at the Festival Stars of the White Nights in St. Petersburg. For chamber music he is regularly invited by this Festival.
Playing chamber music and as soloist he travelled to South America, Asia, Eastern Europe, Africa and the USA. A lot of chamber music is recorded by Harmonie Mundi, Orfeo, Teldec, Emi, Deutsche Grammophon und Nimbus Records.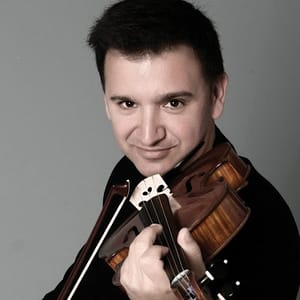 David Fons
Associate Professor, Viola
One of the most talented viola performers in Europe, David Fons began with his viola studies with Vicente Ortiz and Lluis Roig, following them with Luis Llacer, Jesse Levine, and Wilfried Strehle, obtaining the Prize of Honor at the Conservatorio Superior of Valencia, First Prize in the International Viola Competition in Murcia, in 1994, and the First Prize in the France-Spain Bi-National Contest, Bayonne, in 1995.
He is currently a professor at the Conservatorio "José Iturbi" of Valencia. As a member of orchestras such as the European Union Youth Orchestra, Orquestra de la Comunitat Valenciana or Collegium Instrumentale, he has been able to work with teachers such as Félix Ayo, Nicolás Chumachenco, Yehudi Menuhin, Vladimir Ashkenazy, Lorin Maazel, and Zubin Mehta. As Guest Principal Viola in the Navarra Symphony Orchestra, he has worked under the baton of conductors like E. Martinez-Izquierdo, R. Gupta, F.X. Roth, or A. Witt, among others.
He has participated in the principal chamber music festivals in Spain, France, and Italy as a member of the Rebec Trio, Palomares-Fons duo, Naght Trío, and as a collaborator with the Beethoven Klavier Quartett, V430, and Ensemble de Cadaqués. As a soloist, he has performed in the auditoriums of Zaragoza, Vigo, Valencia, among others, along with conductors and soloists such as Cristobal Soler, Vicent Alberola, Jesse Levine, Vasko Vassilev, or Franco Petrachi.
In January 2019 he presented his first album "Viola Oppression" containing the sonatas by Rebecca Clarke and Dimitri Shostakovich, for viola and piano with Kei Hikichi for the Orpheus Classical label.
David uses a 1954 Giacomo and Leandro Bisiach viola for his performances.
VIOLA
Applicants should send a video recording (it can be sent in separate video clips) of the following repertoire. Piano accompaniment is mandatory where applicable.
Bachelor of Music
-Two contrasting movements of unaccompanied Bach. (Please omit repeats in the dance movements)
-One movement from a standard sonata (Brahms, Schubert, Schumann, Shostakovich) or a comparable work
-First movement of a viola concerto by a composer such as Mozart (Clarinet Concerto, arr. for viola), Bartók, Hindemith, Walton, Martinu˚, Bowen, Penderecki, Schnittke (first and second movements), or a comparable work
Master of Music
The graduate repertoire in viola is patterned after a typical undergraduate senior recital. In order to provide some opportunity for the applicant to show his/her criteria, the requirements are not dictated. However, you must prepare sufficient material to perform a full solo recital containing works which show a diversity of periods and styles.
Performance Opportunities