About MMC's Composition Studio
Mediterranean Music College's unique, one-of-a-kind Composition Studio is built on two main pillars: the need to learn from the most prominent creators, and the need to learn from the most valued and experienced performers. Thus, we are binging together renowned composers like Tania León, Francisco Coll, Jorge Grossmann, and contemporary music performers like flutist Claire Chase (ICE), pianist Dimitri Vassiliakis (Ens. Intercontemporain), violinist Giorgos Panagiotidis (Ensemble Modern), percussionist Colin Currie (Colin Currie Group), clarinetist Ausiás Garrigós (Riot Ensemble), as well as groups like the Mivos Quartet, Spanish Brass, or The Brouwer Trio.
MMC students will also be guided, on a more regular basis, by local composers José Peña, Voro García, and Emmanuel Berrido.
All groups and performers will act as guest teaching staff for the student composers as well as for the student performers, in an effort to generalise the contemporary repertoire among the performers. In addition, students will be commissioned, based on the expertise and capacities shown, by the different guests artists and groups, who will premiere student works each time they visit us. Are you getting ready to get your music premiered by super-star flutist Claire Chase? Dazzling percussionist Colin Currie? Superbly skilled Mivos Quartet? This is the school to make your musical dreams a reality!
A program focused on the professional world of today
Our program is equally centered in the acquisition of knowledge in areas such as orchestration, analysis, counterpoint, compositional techniques, and other related topics; as well as learning the intricacies of the music business and how to market their brand and their music.
We strongly believe that the most meaningful works of art are created through collaboration, so composers at MMC will find an environment that is conducive to the forging of relationships between composers, performers, and conductors.
Composition Studio Quick Facts
Each student will get:
6 private lessons

with Tania León (CUNY Emerita Professor, 2021 Pulitzer Prize)*

6 private lessons

with Francisco Coll (2019

International Classical Music Award

)*

8 private lessons

with Jorge Grossmann (Ithaca College)*

15 private lessons

with composers José Peña, Voro García, and Emmanuel Berrido

More Professors

 

(TO BE ANNOUNCED SOON!)

3 works commissioned and premiered

by our top-class visiting performers and resident groups

Lessons, lectures and readings

by our top-class visiting performers and resident groups

Performing opportunities

with MMC's ensembles (Symphony Orchestra, Wind Band, Contemporary Ensemble, Collective Creative Group, etc.)
*Private lessons will last 55′, in order to provide time for change from one student to the next one.
Ausiàs Garrigós Morant
Associate Professor, Bass Clarinet; Contemporary Clarinet
Bass Clarinet, Royal Liverpool Philharmonic Orchestra.
Ausiàs Garrigós Morant is the bass clarinetist in the Royal Liverpool Philharmonic Orchestra, and he also performs regularly with orchestras such as the BBC Symphony Orchestra, London Symphony Orchestra, Bournemouth Symphony Orchestra, Royal Philharmonic Orchestra and English National Opera. Ausias is a founding member of The Riot Ensemble, contemporary music group based in London with whom he has premiered and recorded new music playing in numerous festivals across Europe.
Born in Potries (València, Spain), Ausias studied at Conservatory of Castellón (Spain) before attending the Guildhall School in London. He has studied with Juan Esteban Romero, Andrew Webster, Julian Farrell, James Burke and Andrew Marriner, and bass clarinet with Javier Ros, Laurent Ben Slimane and Lorenzo Iosco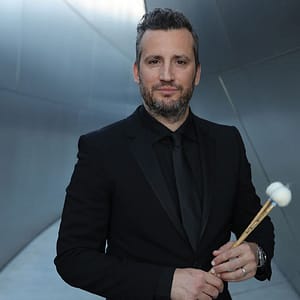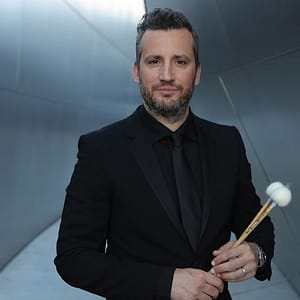 Joseph Pereira
Professor, Timpani
Principal Timpanist, Los Angeles Philharmonic.
Joseph Pereira (1974) enjoys a multi-faceted career as a timpanist/percussionist, composer, conductor, and teacher. His work in all areas has been widely hailed for his creativity and virtuosity, and has been profiled in feature articles in both The New York Times (2006) and The Los Angeles Times in 2012 and 2015.
Pereira's music has been described as "restless yet lucidly textured" (The New York Times), "striking atmospherics of colour" (The Guardian), and "one sonic surprise after another" (The Los Angeles Times). His works have been commissioned and performed worldwide, most notably by the Los Angeles Philharmonic with Gustavo Dudamel, the Singapore Symphony with Pascal Rofe, the New York Philharmonic Chamber Series, the Miro Quartet, the Pavel Haas Quartet, the San Francisco Contemporary Music Players, percussionist Colin Currie, Duo Harpverk, French Ensemble TM+, and the Los Angeles Percussion Quartet. In 2013 the Los Angeles Percussion Quartet recorded his piece Repousse' (2009), which was nominated for three 2013 Grammy Awards. The following year LAPQ recorded Pereira's Mallet Quartet (2013), and it was rated "Best of 2014 Classical Music" from itunes. Pereira's works can be heard on, Sono Luminus, Yarlung Records, Electrum Duo, and New Focus Recordings. His percussion works are published by Bachovich Music in the US, and Black Dot Press in the UK. and he is managed by  Price Attractions.
Pereira has been the Principal Timpanist of the Los Angeles Philharmonic since 2008. As a versatile performer, Pereira is in demand as an orchestral timpanist, studio recording percussionist, and a contemporary music soloist. He regularly appears as a solo percussionist in the orchestra's "Green Umbrella" new music series and has also conducted his music and other world premieres on the orchestra's chamber series. In Los Angeles, he also can be found in the recording studios and can be heard on many major motion pictures. Previously Pereira was a member of the New York Philharmonic form 1997 to 2008, as a timpanist and percussionist. His line of signature timpani mallets by JGPercussion are sold and used worldwide.  Pereira currently runs the highly successful percussion studio at USC Thornton School of Music, and is also on the faculty of the Aspen Music Festival and the Music Academy of the West. Pereira was previously on the faculty of the Juilliard School, from 2004-2012.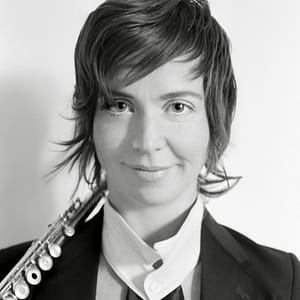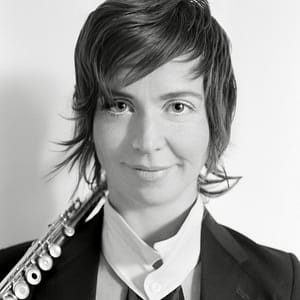 Claire Chase
Guest Artist, Contemporary Flute
Flute, International Contemporary Ensemble; Professor of the Practice, Harvard University.
Claire Chase is a soloist, collaborative artist, educator, curator and advocate for new and experimental music. She has given the world premieres of hundreds of new works by a new generation of composers, and she has championed new music internationally by forming organizations, cultivating intersectional alliances, founding commissioning initiatives and supporting community and education programs that reach new audiences. She was the first flutist to be awarded a MacArthur Fellowship in 2012, and in 2017 was the first flutist to be awarded the Avery Fisher Prize from Lincoln Center for the Performing Arts. Chase has been awarded Honorary Doctorates from The Curtis Institute of Music and The Cleveland Institute of Music.
In 2013 Chase launched Density 2036, a 24-year commissioning project to create an entirely new body of repertory for flute between 2013 and 2036, the centenary of Edgard Varèse's groundbreaking 1936 flute solo, Density 21.5. Each season as part of the project, Chase premieres a new program of commissioned music, with seven hours of new repertory created to date. In 2036, she will play a 24-hour marathon of all of the repertory created in the project. Chase released the world premiere recordings the first five years of the Density cycle in collaboration with the producer Matias Tarnopolsky at Meyer Sound Laboratories in Berkeley, CA in December 2020.
A deeply committed educator, Chase is Professor of the Practice in the Department of Music at Harvard University. From 2016-2019, she served as co-artistic director, with her longtime collaborator Steven Schick, of Ensemble Evolution, a three-week intensive workshop for emerging musicians at Banff Centre for Arts & Creativity in Canada. From 2014-2018, Chase was a Fellow at Project&, a Chicago-based social justice organization founded by Jane M. Saks. Chase collaborated with Project&, the composer Marcos Balter and the director Douglas Fitch on the creation of "Pan," an opera for solo flute and an all-ages ensemble of community members, which Alex Ross of The New Yorker called "art as grassroots action."
Chase co-founded the International Contemporary Ensemble in 2001, described as the United States' "foremost new-music ensemble" (The New Yorker), and served as its artistic director until 2017 and as an ensemble member on performance and education projects on five continents. The Ensemble has premiered more than 800 works since its inception and has spearheaded an artist-driven organizational model that earned the ensemble the Trailblazer Award from the American Music Center in 2010 and the Ensemble of the Year Award in 2014 from Musical America Worldwide. The ensemble can be heard in dozens of recordings on the Tzadik, Mode, Naxos, Bridge, New Amsterdam, New Focus, Samadhi Sound and Nonesuch labels, as well as on its own online, streaming video library of live performances, DigitiCE.
Chase grew up in Leucadia, CA with the childhood dream of becoming a professional baseball player before she discovered the flute. She received her B.M. from the Oberlin College Conservatory of Music in the studio of Michel Debost. She lives in Brooklyn.
Giorgos Panagiotidis
Guest Professor, Contemporary Violin
Violin, Ensemble Modern.
Giorgos Panagiotidis was born in Drama, Greece, in 1982 and started violin lessons with his father at the age of 5. At the age of 13 he won the first prize for young musicians at the Kocian violin competition in Ústí nad Orlicí of the Czech Republic. He was then accepted in the Academy of Music and Theatre in Munich, where he studied with Gottfried Schneider and graduated in 2004 with the loan of a Nicola Gagliano violin for two years. After graduation he joined Lydia Dubrovskaya's class and in 2007 he returned to Greece to take up the position of assistant concertmaster of the Athens Camerata - Orchestra of the Friends of Music. He has worked with many other ensembles, including the Ensemble Modern Frankfurt, and has collaborated with famous conductors such as Zubin Mehta, Pierre Boulez and Sir Neville Marriner. He has performed in many European concert halls, including the Concertgebouw Amsterdam, Herkulessaal München, Festspielhaus Baden-Baden and Salle Pleyel Paris. He is a founding member of the ERGON Ensemble and also a member of the Tetraktys Quartet and Ensemble Modern.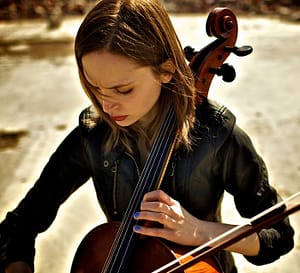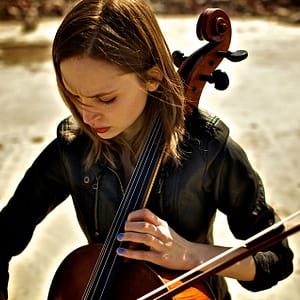 Mariel Roberts
Guest Professor, Contemporary Cello
American cellist Mariel Roberts is widely recognized not just for her virtuosic performances, but as a "fearless explorer" in her field (Chicago Reader). Her ravenous appetite for collaboration and experimentation as an interpreter, improvisor, and composer have helped create a body of work which bridges avant-garde, contemporary, classical, improvised, and traditional music. Roberts is widely recognized for her "technical and interpretive mastery" (I care if you listen) and for performances which seethe with "excruciating intensity" (The Whole Note).
Roberts has appeared as a soloist and chamber musician across four continents, most notably as a member and co-director of the Wet Ink Ensemble (named "The Best Classical Music Ensemble of 2018" by The New York Times), as well as with the International Contemporary Ensemble (ICE), Mivos Quartet, Bang on a Can All Stars, and Ensemble Signal. She performs regularly on major stages for new music such as the Lincoln Center Festival (NYC), Wien Modern (Austria), Lucerne Festival (Switzerland), Cervantino Festival (Mexico), Klang Festival (Denmark), Shanghai New Music Week (China), Darmstadt Internationalen Ferienkurse für Neue Musik (Germany), and Aldeburgh Music Festival (UK). Roberts has been featured wide variety of outstanding recordings, including titles on Innova Records, Albany Records, New World Records, New Amsterdam, Carrier Records, New Focus, and Urtext Records. Roberts' compositions have been performed at venues such as Merkin Hall and Miller Theater in New York City.
Roberts has released two solo albums of new works commissioned for her. The first, "Nonextraneous Sounds" (2012), was noted for it's "technical flair and exquisite sensitivity" (Composers Forum). 2017's "Cartography" (2017), solidified Roberts' position as "one of the most adventurous figures on New York's new music scene—one with a thorough grounding in classical tradition but a ravenous appetite for and tireless discipline in new work." (Bandcamp).
​Her close collaborators have spanned a wide range of genres and include some of the most important figures on the contemporary and experimental scene, such as George Lewis, Alex Mincek, Tim Hecker, Nate Wooley, M. Lamar, Patrick Higgins (Zs), Ingrid Laubrock, Jeffrey Mumford, Sam Pluta, Eric Wubbels, and Ambrose Akinmusire.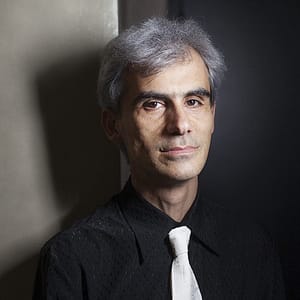 Dimitri Vassilakis
Contemporary Piano
Dimitri Vassilakis began his musical studies in Athens, where he was born in 1967, continuing at the Paris Conservatoire National Supérieur de Musique, in particular under Gérard Frémy, where he won First Prize for piano (unanimously), for chamber music and for accompaniment. He also studied with Monique Deschaussées and György Sebok. Since 1992 he has been a soloist with the Ensemble Intercontemporain. Other composers he has worked with include Iannis Xenakis, Luciano Berio, Karlheinz Stockhausen, and György Kurtàg. His recording Le Scorpion with the Percussions de Strasbourg won the Charles Cros Academy Grand Prixdu Disque in the category "Best Contemporary MusicRecording 2004". His festival appearances include Salzburg, Edinburgh, Lucerne, the Florence Maggio Musicale, the Warsaw Autumn, the
Ottawa Chamber Music Festival, and the London Proms. He has performed in concert halls such as the Berlin Philharmonic (under Sir Simon Rattle), New York Carnegie Hall, London Royal Festival Hall, Amsterdam Concertgebouw, and Buenos Aires Teatro Colón. His repertoire runs from Bach to emerging contemporary composers including the complete piano works by Pierre Boulez and Iannis Xenakis. His albums include, among others, the Goldberg Variations and excerpts from The Well-Tempered Clavier by Bach (with the label Quantum), etudes by György Ligeti and Fabiàn Panisello (Neos) and Boulez's first complete works for piano (Cybele). His recording of Incises (for which he performed the world premiere) appears in the boxed set of the complete works of Boulez published by DGG.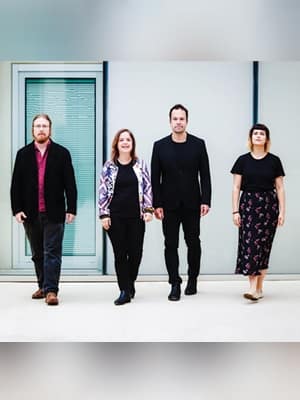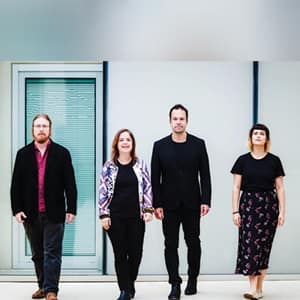 Mivos Quartet
Visiting Ensemble, Composition
The Mivos Quartet, "one of America's most daring and ferocious new-music ensembles" (The Chicago Reader), is devoted to performing works of contemporary composers and presenting new music to diverse audiences. Since the quartet's beginning in 2008 they have performed and closely collaborated with an ever-expanding group of international composers representing a wide aesthetic range of contemporary composition. Recent engagements during the 2020/21 season have included performances and residencies at the Festival for New American Music, Asphalt Festival, the Peabody Institute at Johns Hopkins University, and Boston University premiering newly commissioned works by Michaela Catranis and Benjamin Sabey.
Mivos is invested in commissioning, premiering, and growing the repertoire of new music for string quartet, striving for rich collaborations with composers over extended periods of time. Recently, Mivos has collaborated on new works with Michaela Catranis (Fondation Royaumont), Chikako Morishita (rainy days festival), George Lewis (ECLAT Festival Commission), Sam Pluta (Lucerne Festival Commission), Eric Wubbels (CMA Commission), Kate Soper, Scott Wollschleger, Patrick Higgins (Zs), and poet/musician Saul Williams. For this work and the continuation of it, the quartet was the recipient of the 2019 Dwight and Ursula Mamlok Prize for Interpreters of Contemporary Music.
Beyond expanding the string quartet repertoire, Mivos is committed to working with guest artists exploring multi-media projects and performing improvised music. Mivos has worked closely with artists such as Cécile McLorin Salvant (Ogresse), Ambrose Akinmusire (Origami Harvest), Ned Rothenberg, Timucin Sahin, and Nate Wooley. In the upcoming season Mivos will begin a new project working with guitarist, composer, and 2019 MacArthur Fellow, Mary Halvorson.
Mivos has performed to critical acclaim on prestigious series such as Noon to Midnight (USA), Lucerne Festival (Switzerland), Jazz at Lincoln Center (USA), the New York Phil Biennial (USA), Wien Modern (Austria), the Darmstadt Internationalen Ferienkurse für Neue Musik (Germany), rainy days festival (Luxembourg), Asphalt Festival (Germany), HellHOT! New Music Festival (Hong Kong), Shanghai New Music Week (Shanghai, China), Música de Agora na Bahia (Brazil), Aldeburgh Music (UK), and Lo Spririto della musica di Venezia (Italy).
In addition to their performance season, Mivos is committed to the education of young composers and string players, and is regularly the quartet in residence at the Creative Musicians Retreat at the Walden School (USA) and the Valencia International Performance Academy and Festival (Spain). The quartet has conducted workshops at Columbia University, Harvard University, Boston University, UC Berkeley, US San Diego, Duke University, Royal Northern College of Music (UK), Shanghai Conservatory (China), University Malaya (Malaysia), Yong Siew Toh Conservatory (Singapore), the Hong Kong Art Center, and MIAM University in Istanbul (Turkey) among others. Along with their work at educational institutions, Mivos grants the Mivos/Kanter String Quartet Composition Prize, a yearly award to support the work of emerging and mid-career composers residing in the USA, and the I-Creation prize, a competition for composers of Chinese descent worldwide.
The members of Mivos are violinists Olivia De Prato and Maya Bennardo, violist Victor Lowrie Tafoya, and cellist Tyler J. Borden. Mivos operates as a non-profit organization dedicated to performing, commissioning, and collaborating on music being written today.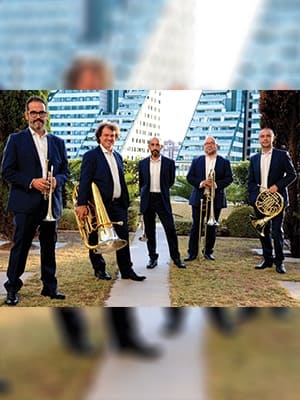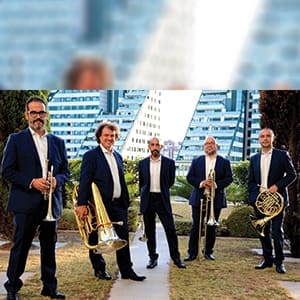 Spanish Brass
Visiting Ensemble, Composition
In 1989 five Spanish musicians created an eclectic and innovative project that they have been developing over the years in different fields: music performance, education, and creation. Today they tour all over the world, with courses intended for chamber music and recordings.
In 1996 they won the First Prize in the "Ville de Narbonne" (France) 6th International Competition for Brass Quintets, considered to be the event of greatest prestige for this ensemble. In 2017 the group received the I Bankia Music Talent Award in Spain, for the most influential musical artists, and in 2019 they received the Espai Ter de Musica Award. The group has 3 Carles Santos Music Awards.
In 2020, Spanish Brass was honored by receiving the National Music Prize from Spain's Ministry of Culture, the country's highest musical honor. We should also mention their participation in the prizegiving Gala of the Príncipe de Asturias awards in 1995, at the Gran Teatro Campoamor in Oviedo (Spain), broadcast on television to over 700 million watchers. They recorded the music for the play "La Fundación" by Buero Vallejo for the National Drama Centre and the soundtrack of the film "Descongélate", by Félix Sabroso, for El Deseo Producers.
Their repertoire is one of the most painstakingly thought-out aspects of their performances, along with the staging. Some of their shows that are worthy of mention are: Spanish Brass (a) LIVE, XXX and viBRASSions (brass quintet), Metàl·lics, Brass Brass Brass and Un po' di Fellini (educational concerts); Brassiana (with jazz trio), Make a Brazz noise here (Tribute to F. Zappa, with drums and guitar) or The Adventures of Monsieur Jules (with pianist Albert Guinovart); Mira si hem corregut terres... (with Carles Dénia), Puro de Oliva (with flamenco-jazz pianist Chano Domínguez) or Paths of Spain (with flamenco dancers, guitar and percussions). They regularly cooperate with artists of such international renown as Christian Lindberg, Ole E. Antonsen, Michel Becquet or Kenny Wheeler and other groups as Amores Grup de Percussió or the Orfeó Valencià Navarro Reverter.
Spanish Brass is also committed to the development and creation of new forms of music, working with both famous composers and with young people of great influence. They have premiered around 100 pieces, most of them dedicated to the quintet, by composers like José Luís Turina, Jesús Villa-Rojo, Maurice Jarre, Vladimir Cosma, Fernando Palacios, Antón García Abril, Juanjo Colomer and Vicente Roncero, among others.
Spanish Brass performs concertante works with orchestra, a major one of these being the first performance in Europe of Karel Husa's Concert for Brass Quintet and Strings. They gave also the first ever performance of Couleurs du Temps of renowned composer Maurice Jarre; the premiere of La Devota Lasciva, composed by Juanjo Colomer; Concert for brass quintet and orchestra composed by Lluís Vidal with the Orquesta Nacional de Espa.a, conducted by Josep Pons; Guadalaviar, by Ant.n Garc.a Abril, with the Orquesta Filarm.nica de M.laga, conducted by Edmon Colomer, and Brass Quintet Concerto, by Salvador Brotons, with Orquesta Filarm.nica de Gran Canaria conducted by Josep Vicent.
They have performed these pieces with the Orquesta de Córdoba (Spain), Orquesta de Radio Televisión Española (Spain), Orquesta Ciudad de Granada (Spain), Orquesta de Valencia (Spain), Orchestre de la Picardie (France), KBS Symphony Orchestra (Korea), Jove Orquestra de la Generalitat Valenciana (Spain), Joven Orquesta Nacional de España; and worked with conductors like Edmon Colomer, Josep Pons, Manuel Galduf, Salvador Brotons, Enrique G. Asensio, Shinik Hahm, etc.
They have released twenty-seven recordings, including two DVD-CD and a double CD, showing their many facets: Luur-Metalls Spanish Brass Quintet, No Comment, La Escalera de Jacob, Spanish Brass Luur Metalls & Friends, Delicatessen, Caminos de España, Absolute with Christian Lindberg and Ole E. Antonsen, Gaudí'um, Metàl.lics, Retaule de Nadal with the Orfe. Valenci. Navarro Reverter, SBALZ Brass Ensemble, Brass and Wines with Steven Mead, Brassiana with Llu.s Vidal Trio, The Best of Spanish Brass, SBLM, Tell me a Brass Story with Banda Municipal de M.sica de Bilbao, viBRASSions, Metalls d'Estil with singer Pep Botifarra, 25, SuBLiMe Christmas, Brass Brass Brass, de Vents i Terra with Banda Municipal de Barcelona, Puro de Oliva with Chano Domínguez and Bandolero, XXX, Mira si hem corregut terres... with Carles D.nia, Les Aventures de Monsieur Jules with Albert Guinovart and Spanish Brass (a) LIVE.
Spanish Brass has participated in such important events as the Festival de Musique de Radio-France, Granada International Festival of Music and Dance (Spain), Bonner Herbst (Germany), Muzyka w Starym Krakowie Festival (Poland), New York Brass Conference (USA), Santander International Music Festival (Spain), Lucerne Festival (Switzerland), Great American Brass Band Festival (USA), Alicante International Contemporary Music Festival (Spain), Cheju Summer Festival (Korea), Schleswig-Holstein Musik Festival (Germany), National Auditorium (Madrid, Spain), Palau de la Música (Barcelona, Spain), San Sebastian Music Fortnight (Spain), Wartburg Festival in Eisenach (Germany), Kalavrita Festival (Greece), Merano Brass Festival and Trento Philharmonic (Italy), Barcelona Auditorium (Spain), Festival de Inverno de Brasilia (Brasil), Puerto Rico International Festival, International Trumpet Guild Conference (USA), International Trombone Association Festival (USA), Basilica Festival (Belgium), Lieksa Brass Week (Finland), among others.
Spanish Brass also organizes two international brass festivals: Spanish Brass Alzira Festival (www.sbalz.com) and Brassurround Festival (www.brassurround.com) where each year some of the most renowned international brass soloists, groups and musicians get together.
Spanish Brass members play a Paxman French horn, a Courtois trombone, and a Melton tuba. They use the BlackBinder application and Bags instrument cases. The group is sponsored by the Institut Valencià de Cultura and by the Ministerio de Cultura-INAEM.
MEMBERS:
Carlos Benetó Grau - Trumpet
Juanjo Serna Salvador - Trumpet
Manuel Pérez Ortega - Horn
Indalecio Bonet Manrique - Trombone
Sergio Finca Quirós - Tuba
www.spanishbrass.com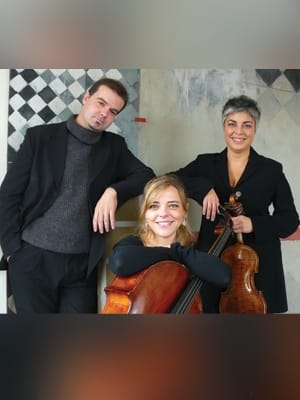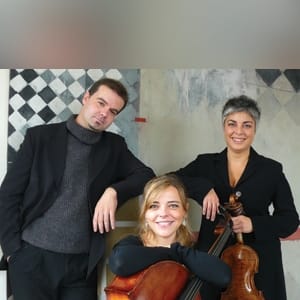 Brouwer Trio
Visiting Ensemble, Composition

Jenny Guerra, violin; Elena Solanes, cello; Carlos Apellániz, piano
Ever since its successful debut in France, B3:Brouwer Trio has established itself among the leading chamber groups in the contemporary music scene, especially among Spanish and Latin-American composers. This Spanish trio, settled in Valencia, takes its name in homage to Cuban composer, guitarist, and conductor Leo Brouwer, who has dedicated two superb works to the Trio ("Pictures at another exhibition" and "El oráculo de Ifá").
The Trio undertakes contemporary works with the same rigor in concept, energy, and passion they dedicate to Classical-Romantic repertoire, making them a unique formation in the current field of chamber music, as stressed by critics who have complimented their brilliant performances for their "beauty in sound, individual virtuosity, clear and balanced blend, and flexible sense of rhythm". Their compromise with contemporary music is their motivation and the main basis of their work, as reflected by the numerous works dedicated to the Trio by more than twenty renowned composers and their large number of world premieres. B3:Brouwer Trio has appeared frequently in major Spanish concert halls and festivals and its international tours include performances in the U.S., Latin- America, and Europe. The Trio has recorded the CDs "Pictures at another exhibition" (Fundación Autor, SGAE) and "The beautiful Cuban woman" (Rycy Productions Inc., Burbank-California), Benet Casablancas Piano Trios (Naxos) and has participated in the CDs "Las Sombras Divinas" (Verso), "Old Havana - Vol 2" (Rycy Productions Inc.), and Estrenos en Concierto-Chamber Music Vol 4 (Rycy Productions Inc.).
COMPOSITION
Bachelor of Music
Applicants should submit three pieces as part of the application, in pdf format. Please be sure to clearly indicate the title and the date of each composition. For the recordings, acoustic performances are strongly encouraged, though MIDI performances are acceptable if necessary. They can be submitted as audio or video recordings. If acoustic performances, please indicate the name of the group/soloist performing them.
An online meeting with the admissions panel will be scheduled for the corresponding audition period (February or May).
Master of Music
Prospective students should submit three pieces as part of the application, representing as wide a variety of scoring/instrumentation as possible. Large ensemble works are welcome, but not required. Please be sure to clearly indicate the title and date of each composition. For the recordings, acoustic performances are strongly encouraged, though MIDI performances are acceptable. They can be submitted as audio or video recordings. If acoustic performances, please indicate the name of the group/soloist performing them.
An online meeting with the admissions panel will be scheduled for the corresponding audition period (February or May).
Performance Opportunities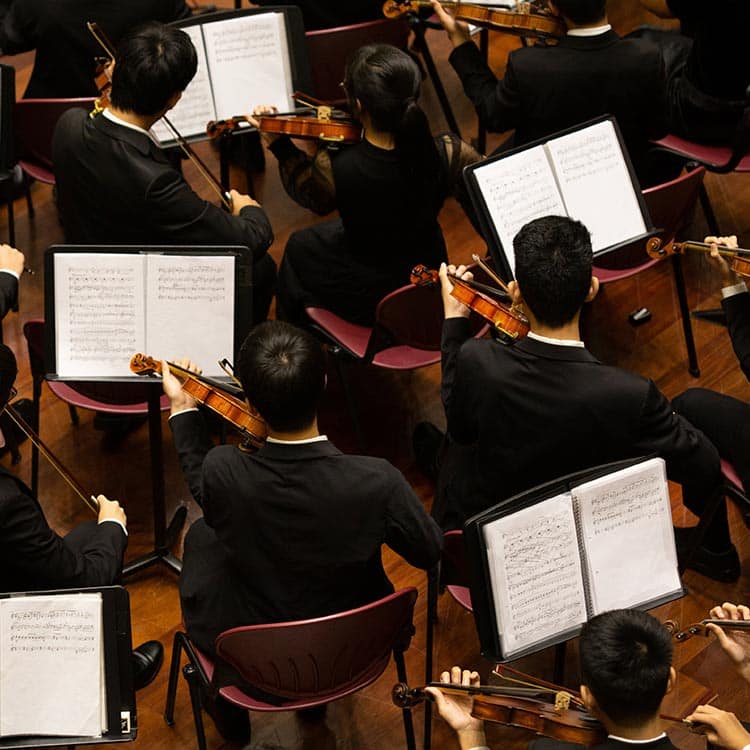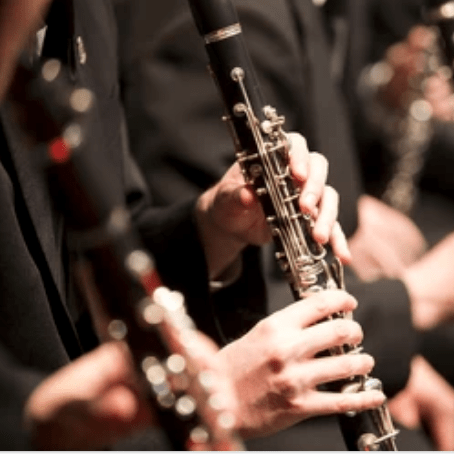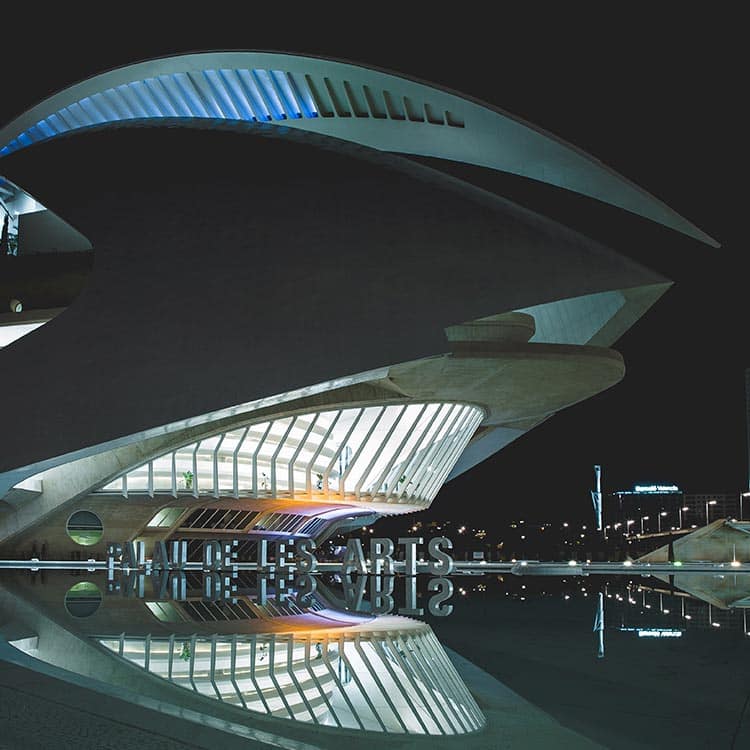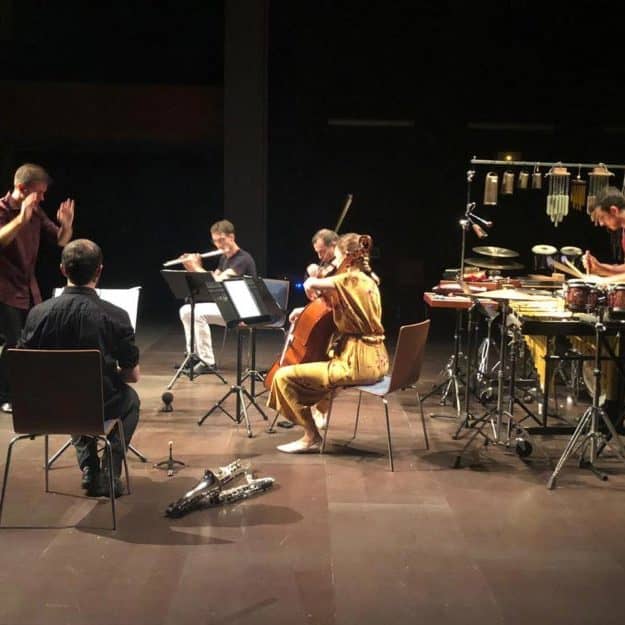 MMC Contemporary Ensemble