CAMPUS AND FACILITIES
Get to know your next home away from home.
Built in 2010 to the highest construction standards in the country, the academic building features an auditorium, classrooms, masterclass rooms, instrumental studios, and practice rooms. The structure boasts of 2,500 square meters divided into six floors, and all of the spaces are sound-proofed and fully connected to Wi-Fi.
Performance Space
Our Auditorium (Salón de Actos) is a 170-seat hall, with a 102-sq. meters stage that accommodates a wide variety of uses, from orchestra rehearsals and concerts, to student recitals, studio classes, or special masterclasses for wide audiences. It is conveniently equipped with standard concert hall illumination, PA, and projection connections, as well as a Kawai RX6 grand piano.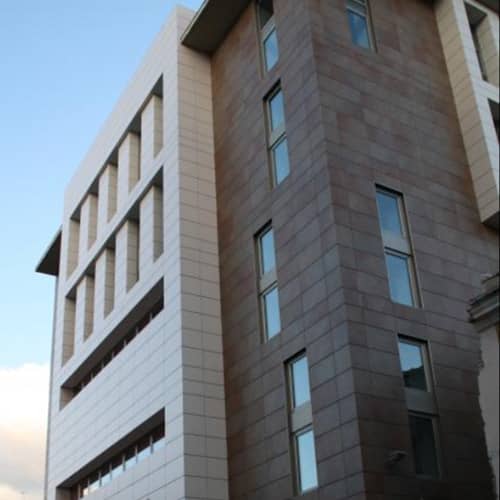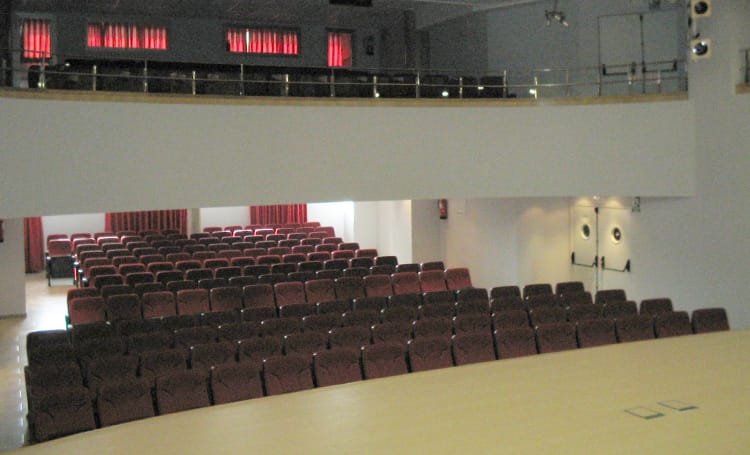 Teaching and practice spaces
All of the Studios feature pianos and complete A/V equipment, for a full musical teaching and practice experience; masterclass rooms are equiped with grand pianos. Percussion studios include a wide variety of instruments devoted to private and studio classes, as well as to the use of our students for daily practice. For more information, visit the Percussion area page.
Our classrooms seat up to 15 students, which assures a low teacher-to-student ratio on important subjects in Theory and History. The spaces are fully equipped with stereo audio and video, music whiteboards, projector, piano, and full network connection.
As for the practice rooms, currently, there are 13 in the building, but by the time the school begins we'll count on 20 extra rooms, half of them with grand pianos, for student practice every day of the week. That will make a total of 33 practice rooms available through an online booking system, which will help students enjoy hours and hours of practice!
Teatre El Musical (TEM) is a scenic center that belongs to the City Council and is managed by the council itself. The center is built on what was an old cinema in the emblematic Valencian neighborhood of Cabanyal-Canyamelar, and is located in the Plaza del Rosari, is a few meters away from the back wall of our academic building. Its facade has been renovated and the interior is completely new, forming a space that is as modern as it is well-equipped. One of its most famous characteristics is that the main entrance door is the highest in Valencia!
Since TEM reopened its doors to the public on September 23, 2004, it has enjoyed an exceptional reception from a wide variety of audiences. The key to its success lies in its multidisciplinary programming, theater plays, dance shows, zarzuela, musical theatre, magic, family plays or music.
The stage measures around 100 sq. meters and features its own rehearsal room; the auditorium itself holds 403 seats. The space features individual and collective dressing rooms, and a large hall suitable for holding events, receptions, and exhibitions.
MMC will use TEM for special events, like orchestra, choir and ensemble concerts, chamber opera, or faculty recitals, as well as special ceremonies.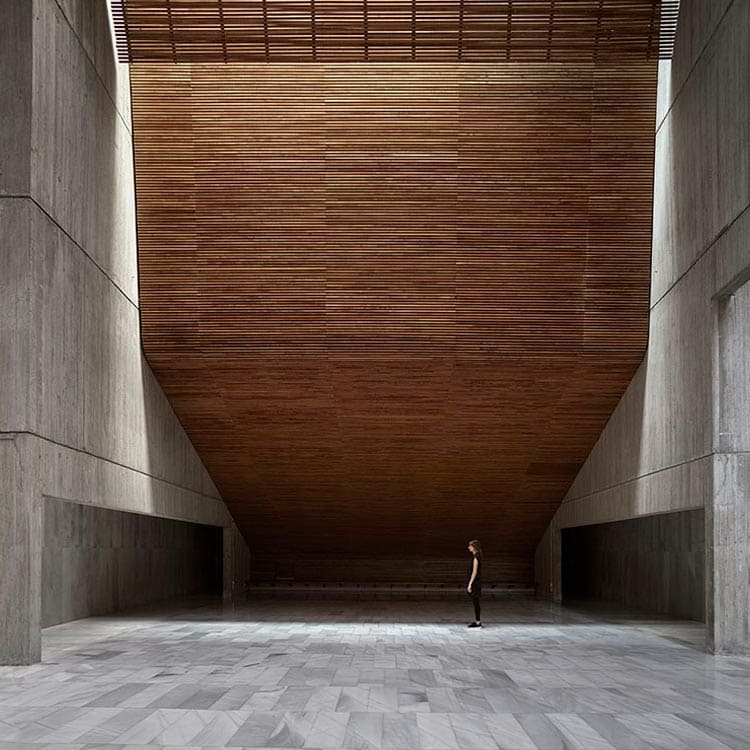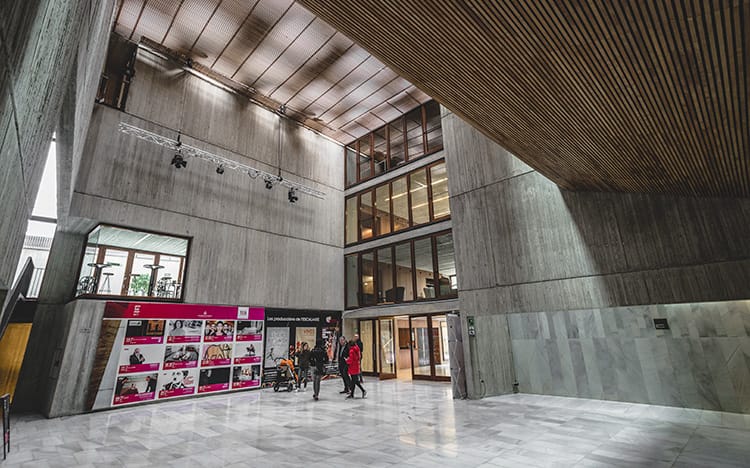 Centro Social de "El Grao" is an educational school for adult people, where they can learn different skills, like languages or art. It is located minutes away from the MMC building and it holds a brand new auditorium, where concerts are presented to an avid audience.
This is the perfect place for students to run practice recitals prior to competitions or important commitments during their stay at MMC, as they will meet the nicest, understanding and grateful audiences.
The MMC has an agreement to use the space twice a week, so you better get ready for your presentation towards these audiences. Who knows, you could eventually present yourself speaking in Spanish!
Explore our Areas of Study:
Your Next Home Away from Home Awaits
Valencia is a city full of colorful traditions and a major center for breathtaking arts and music in the
eastern shores of Spain. Mediterranean Music College provides the opportunity not only to expand your musical career to new horizons, but also to be in the center of this vibrant region. To learn more about Admissions at Mediterranean Music College, click below.