We are a  College for the 21st century musician.
Musical training for a real, digital, global life.
A New Approach to Music Education
Mediterranean Music College (often abbreviated as MedMusic or MMC) is a new music school offering Undergraduate and Graduate degrees valid throughout the EU, and easily validated in most countries around the world. MMC is located in the vibrant city of Valencia, Spain, which is one of the most culturally-expanding cities in Europe, and home to three public universities and seven private colleges, including Berklee's Graduate College. We offer a unique educational perspective and curriculum, where students are trained not only in the performing/creative musical skills but also on how to get the maximum benefit from those skills. Our facilities are located in the Cabañal district, at walking distance from Malvarrosa Beach and the Port of Valencia — these historical places serve as an entry point for our students to also be exposed to the richness of Mediterranean musical and cultural traditions.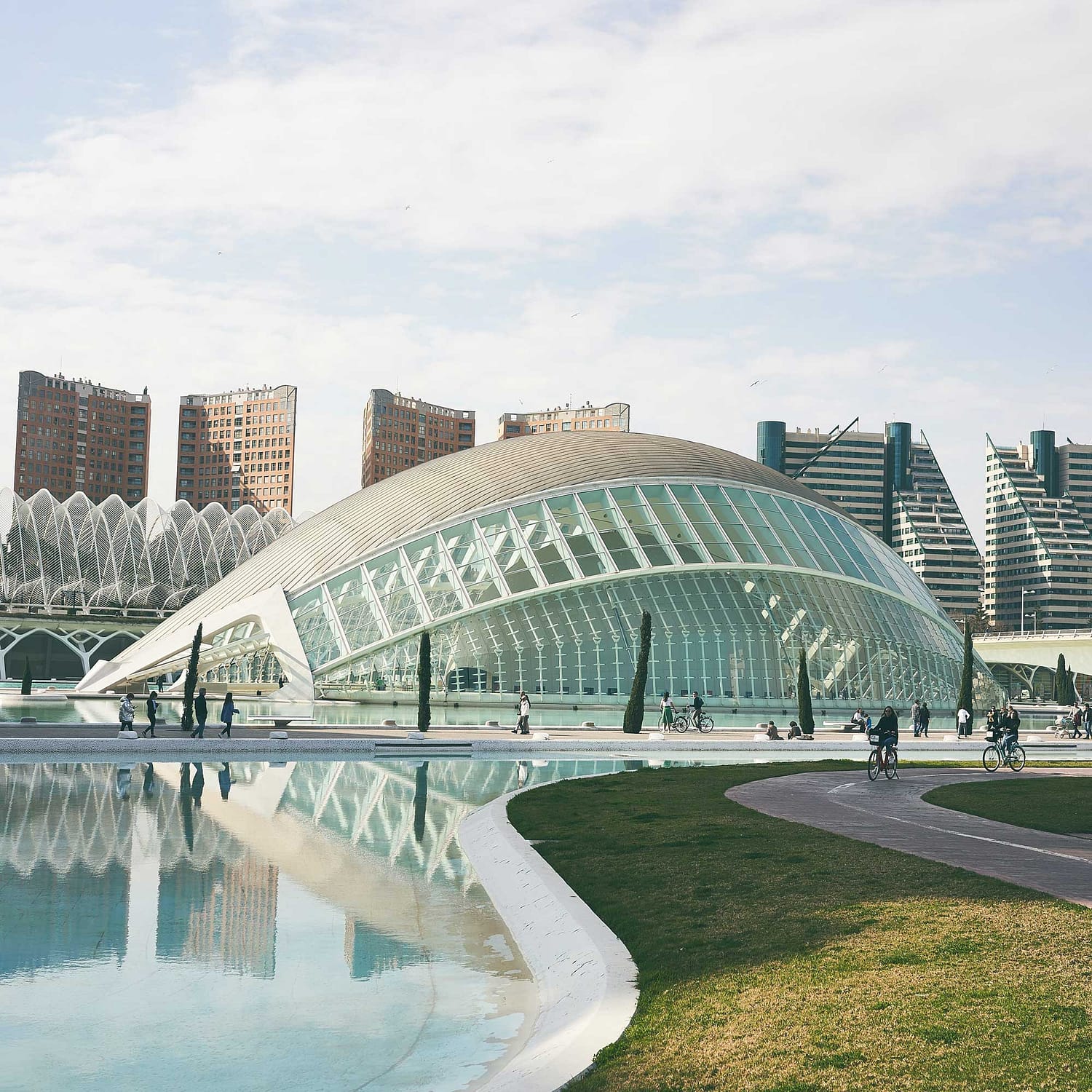 Herein lies the main goal of MMC: to provide a musical education for a real, digital, global life.
Starting in September 2022, MMC will gather together top music performers and leaders from around the world to provide first-class musical education. The opportunity of learning from and being mentored by these educators is complemented with a focus on building networking, digital, social media, and leadership skills, in order to help our students build their careers from day one.
We've gathered some of the best educators in the planet, creating an environment conducive to creativity and goodness. 
We at MMC believe that one of the challenges for music education today is not the need to create and offer unique programs, but to make the experience authentic and memorable on every program offered, no matter how traditionally-focused or modern it may be. We think it is important to expose students to a wide variety of performance and creative styles, periods and techniques, but it is perhaps more important to help students discover their best skills and artistic preferences, and then support and foster those into the global market, the new cultural (musical) reality.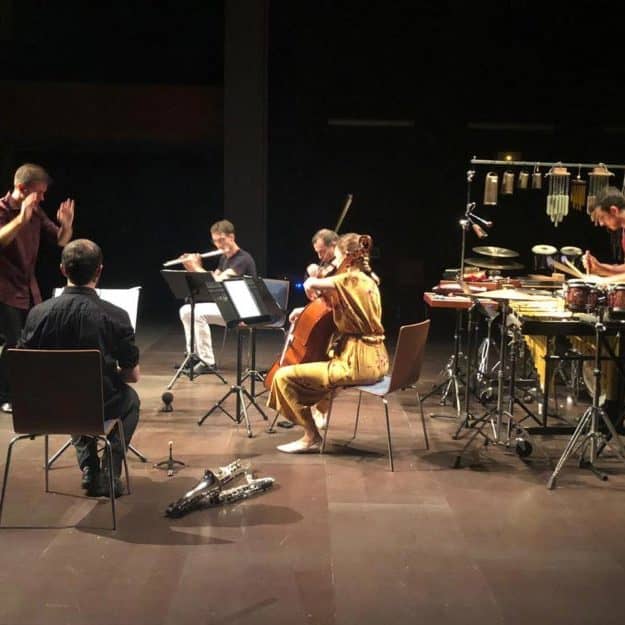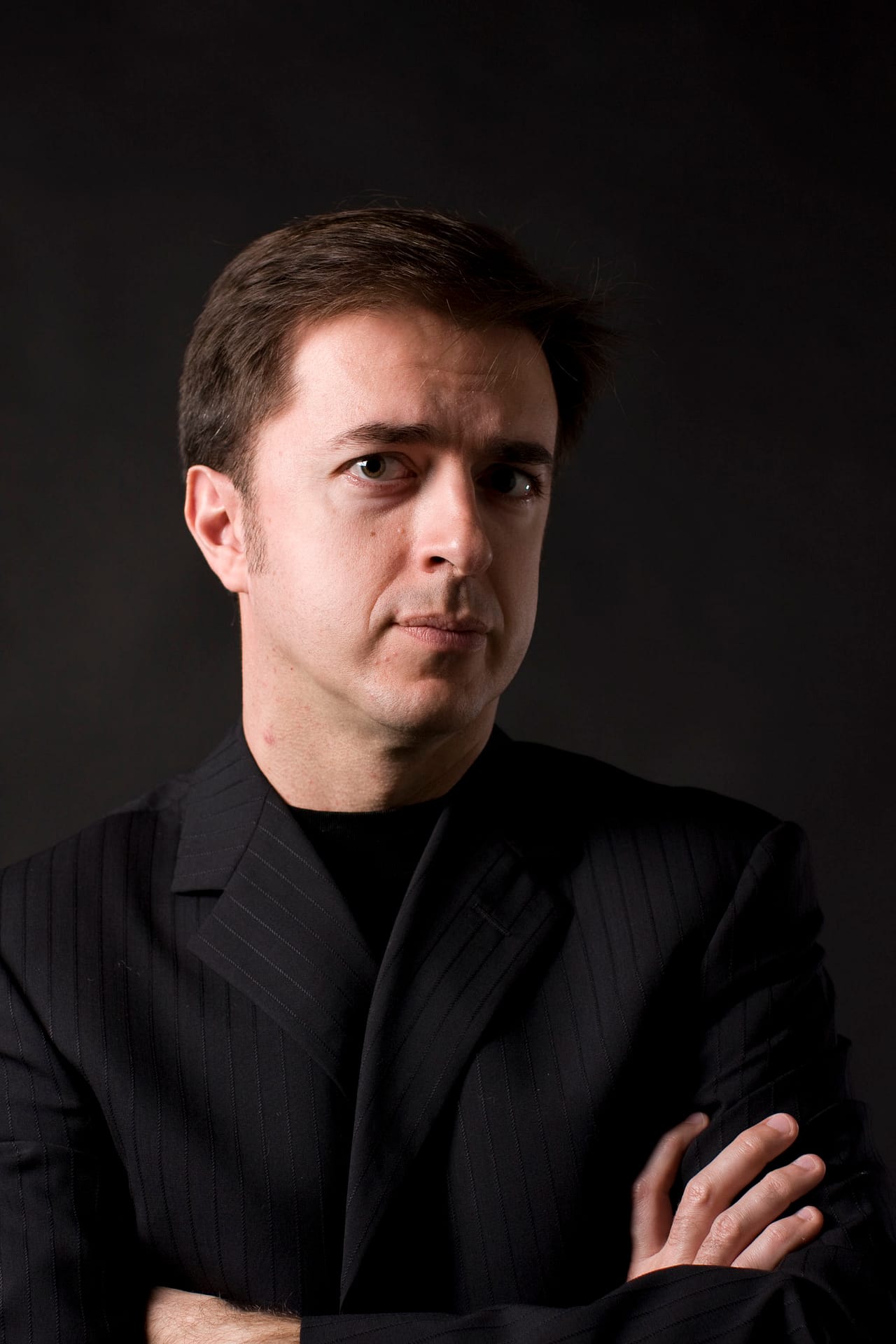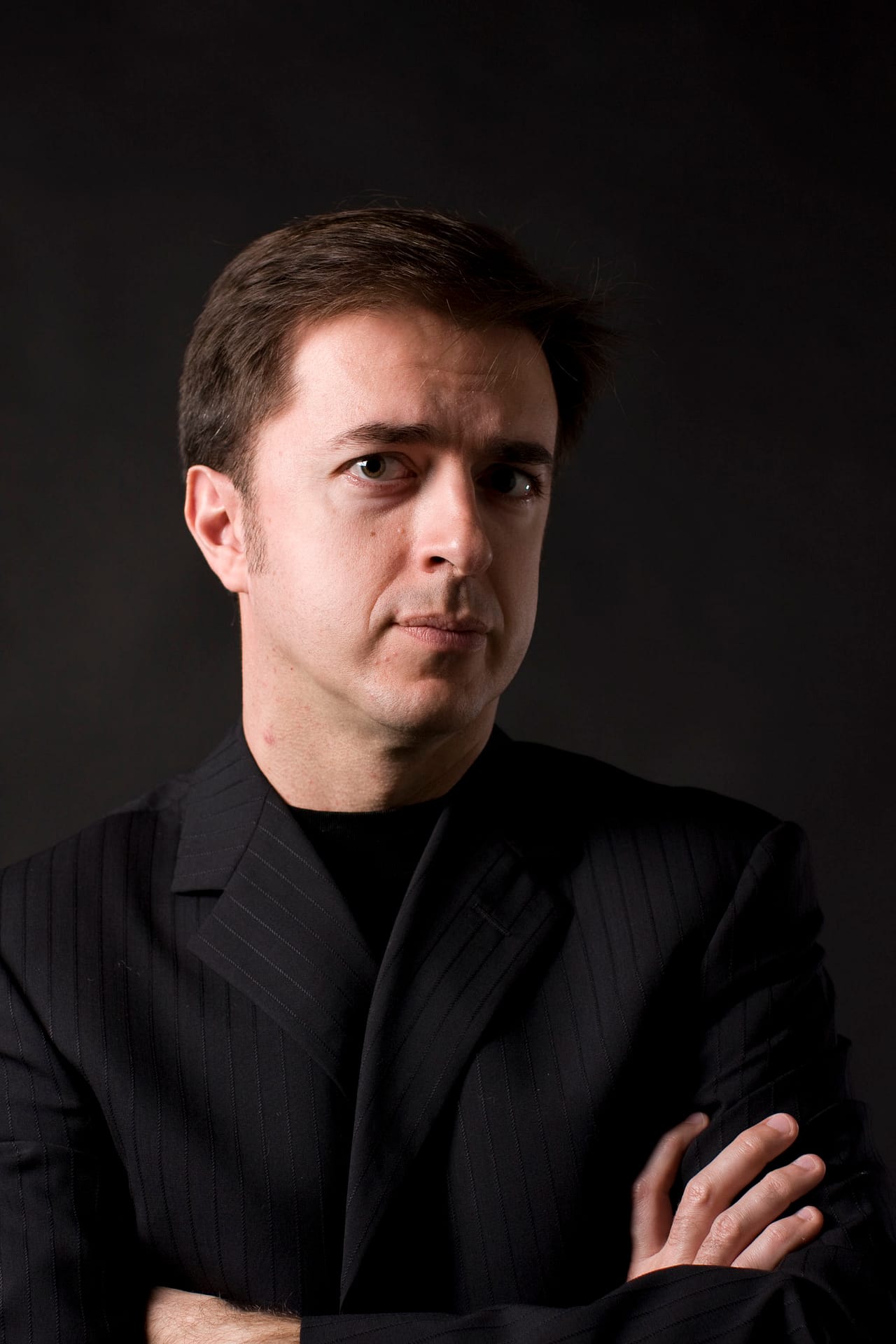 Carlos Amat
Director, Mediterranean Music College
Carlos Amat is the founder and Executive Director of the Valencia International Performance Academy & Festival, widely known as VIPA, a summer festival concentrated on piano performance and composition. His experience in leadership brings him back as Musical Director and Producer at the opera company Amics de l'Òpera de Castelló during four seasons, and author/producer of the nationwide acclaimed children's opera show La Ópera de Los Tres Cerditos.  
Born in Alzira (Valencia), conductor, pianist, producer and composer Carlos Amat has given concerts in Spain, the United States, Russia, Cuba, Honduras, Peru, Mexico, Guatemala, the Dominican Republic and France, and has premiered several of his works in Spain, Germany, Greece and the United States.
He holds a Master's degree from the Peabody Institute of the Johns Hopkins University and worked as a pianist at the Palau de Les Arts "Reina Sofía" in Valencia, where he was also an assistant to conductors Zubin Mehta and Lorin Maazel, among others, having the chance to work with some of the best singers, such as Plácido Domingo, Matti Salminen, Erwin Schrott, Jorge de León, Ramón Vargas, Maria Guleghina or Waltraud Meier.
He has conducted the Academic Orchestra of St. Petersburg, National Symphony Orchestra of Cuba, Orchestra of Valencia, Orquesta de Cámara de Minería (Mexico City), National Symphony Orchestra of Peru, Philharmonic Orchestra of Honduras, National Symphony Orchestra of Guatemala, Chamber Orchestra "Joaquín Rodrigo," New Music Ensemble of Miami and Castellón Symphony Orchestra. He has directed soloists like violinist Vicente Huerta, cellist Adrian Van Dongen, pianists Leonel Morales, Brenno Ambrossini, Soyeon Lee, Jenny Lin and Ran Dank, the trumpeters Otto Sauter and Vicente Campos and the oboist Vicente Llimerá, as well as dozens of singers such as Mayte Alberola, Silvia Vázquez, Ilona Mataradze, Mª José Martos, Beatriz Lanza, Manuel de Diego or Javier Franco, among many others.
Among the titles he has conducted are Pagliacci, La Traviata, L'Elisir d'Amore, Rigoletto, Don Giovanni, La Rondine, Doña Francisquita, El Barberillo de Lavapiés, La Verbena de la Paloma, Don Pasquale and Lucia di Lammermoor, as well as the children's opera La Ópera de los Tres Cerditos, adaptation with music by Mozart ,of which he is also co-author and producer.
He has recently carried out the re-orchestration and premiere of the first-ever flamenco opera, "Bailando con Carmen", an adaptation of Bizet's opera in which classical and flamenco merge as never before, premiered in the Roman Theater of Sagunto.
Carlos Amat is a champion of contemporary music, having been frequently invited by groups such as the Ensemble d'Arts, Espai Sonor, VICE (Valencia International Contemporary Ensemble), or the Distractfold Ensemble (Manchester), conducting dozens of world premieres of music by authors from various nationalities. 
He has worked as a professor at the Conservatorio Superior "Salvador Seguí" in Castellón, between 2004-2016. Currently, he is Professor of Chamber Music at the "Joaquín Rodrigo" Superior Conservatory of Valencia. Carlos Amat holds a Doctorate degree in Music from the Universidad Politécnica de Valencia.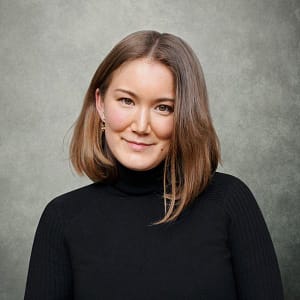 Sayuri Akimoto
Administrative Coordinator; Staff, Collaborative Piano
Sayuri Akimoto was born in Japan and started to play the piano from 6 years old. When she was 8, she moved to Seattle, USA, where she studied with pianists Michi Hirata North and Dr. Charles Murray North. She graduated with a BA in Western History from Waseda University (Tokyo), with a BA in Piano Performance with Marisa Blanes from Valencia Music Conservatory (Valencia), and with a MA in Music as Interdisciplinary Art from the University of Barcelona/ESMUC (Barcelona), where she specialized in Arts and Production Management.
She won various first-prize awards as a pianist in international competitions such as the Eastside Chapter Piano Competition, WSMTA (Seattle, 2002, 2004), the Helen Crowe Snelling Memorial Awards Competition (Seattle, 2003), and the Ida Zelikovsky Green Award (Seattle, 2004), among others.
She participated in master classes with Joan Havill (Guildhall School of Music, London), Bryce Morrison (music critic from the BBC), Mauricio Vallina and Josep Colom. In 2014, she gave a speech and a recital on "Spanish Music Nationalism", organized by the University of Pompeu Fabra (Barcelona).
She has played at concerts and recitals in USA and in Spain. Her first performance was with Classical KING FM radio station (Seattle) at the age of 9. She has played at concert halls such as the "Benaroya Hall" in Seattle and the "Paraninfo" in the University of Santiago de Compostela, as well as the University of Pompeu Fabra (Barcelona) and the Sagunto Auditorium (Valencia). She also played as a soloist for the Plano Symphony Orchestra (Texas) with the A minor Piano Concerto by E. Grieg, and for the International Conducting Festival (Sagunto) with the Piano Concerto KV466 by W.A. Mozart.
She has been in charge of several different artistic projects as a producer, including the creation of "RDMS (Ronda de mort a Sinera)", a short film presented at the VI UB Scene Festival. She was also responsible for the production of the exhibition "La dona i la música" at the Palau de la Música Catalana. Furthermore, she was part of the founder member of a startup art project "Atravesart", which received a second prize at the Social Startup Meeting 2014 in Barcelona.
Frequently-Asked Questions
Will your degrees be recognized officially? What about other countries?
Yes! MedMusic will be offering official Spanish Bachelor's and Master's degrees in all specialties (except for Orchestral Conducting, that will only offer Master's degree). Based on ECTS (European Credit Transfer System), our degrees will be recognized in all EU countries as well, and we in the process to obtain a Credit Recognition from Education Credential Evaluators (ECE), one of the most recognized degree validation agencies in the US, which will make it easy and quick for our students to get their American validation once they graduate at MMC. Furthermore, we'll be expediting our official transcripts in English and the grades will be shown in both Spanish and American grading systems. MMC is created under a globalized world and this is part of our identity!
Is there a theory/musicianship test during auditions?
No. At MMC we're assuming that students who show a good level of performance abilities will have a similar level of musicianship. Auditions to MMC are held online, but not streaming, and it would be very difficult to perform a theory/musicianship this way. However, during the first week of classes in September, there will be placement tests for all students, and a theory and history review class will be available for those who need it, so the musicianship level of our students is guaranteed.
Is COVID-19 going to present a problem when I move to live and study in Valencia?
No one can predict the future with detail, but at this point there's no doubt Spain is one of the safest countries to live in concerning COVID-19 (rating 2nd most resilient country in the world, according to Bloomberg ranking!), due to the effective sanitarian policies applied during the pandemic. Except for the first months of lockdown, Schools and universities opened almost normally since September 2020 (before any vaccine was available), and thanks to the contingency plans required in each of them there were almost no cases originated at schools. Today, with almost 75% of Spanish population vaccinated, schools are running with full normality, still using masks, of course. Under this situation, one can almost surely predict that for 2022-2023 COVID will not represent a problem any more. In any case, MMC has its own contingency plan, officially approved, that would ensure it as a safe institution, so there's nothing to fear when applying to MMC!
How will I obtain my student visa?
Once accepted and the reservation fee paid, MMC will prepare the necessary immigration paperwork for you to go to the Spanish embassy in your home country, where you will be able to obtain your student visa. More information will be posted here soon.
Your Next Home Away from Home Awaits
Valencia is a city full of colorful traditions and a major center for breathtaking arts and music in the
eastern shores of Spain. Mediterranean Music College provides the opportunity not only to expand your musical career to new horizons, but also to be in the center of this vibrant region. To learn more about Admissions at Mediterranean Music College, click below.